Annapolis Area Doulas
Posted by Brendan Spear on Monday, July 8, 2019 at 7:51 PM
By Brendan Spear / July 8, 2019
Comment
Ever wondered 'what is a doula'? In this week's episode of Around The Block in Annapolis we feature Annapolis Area Doulas. These ladies are AMAZING! Talk about going above and beyond for their clients. Whether you are expecting, planning for the future or not, this business is one you'll want to check out.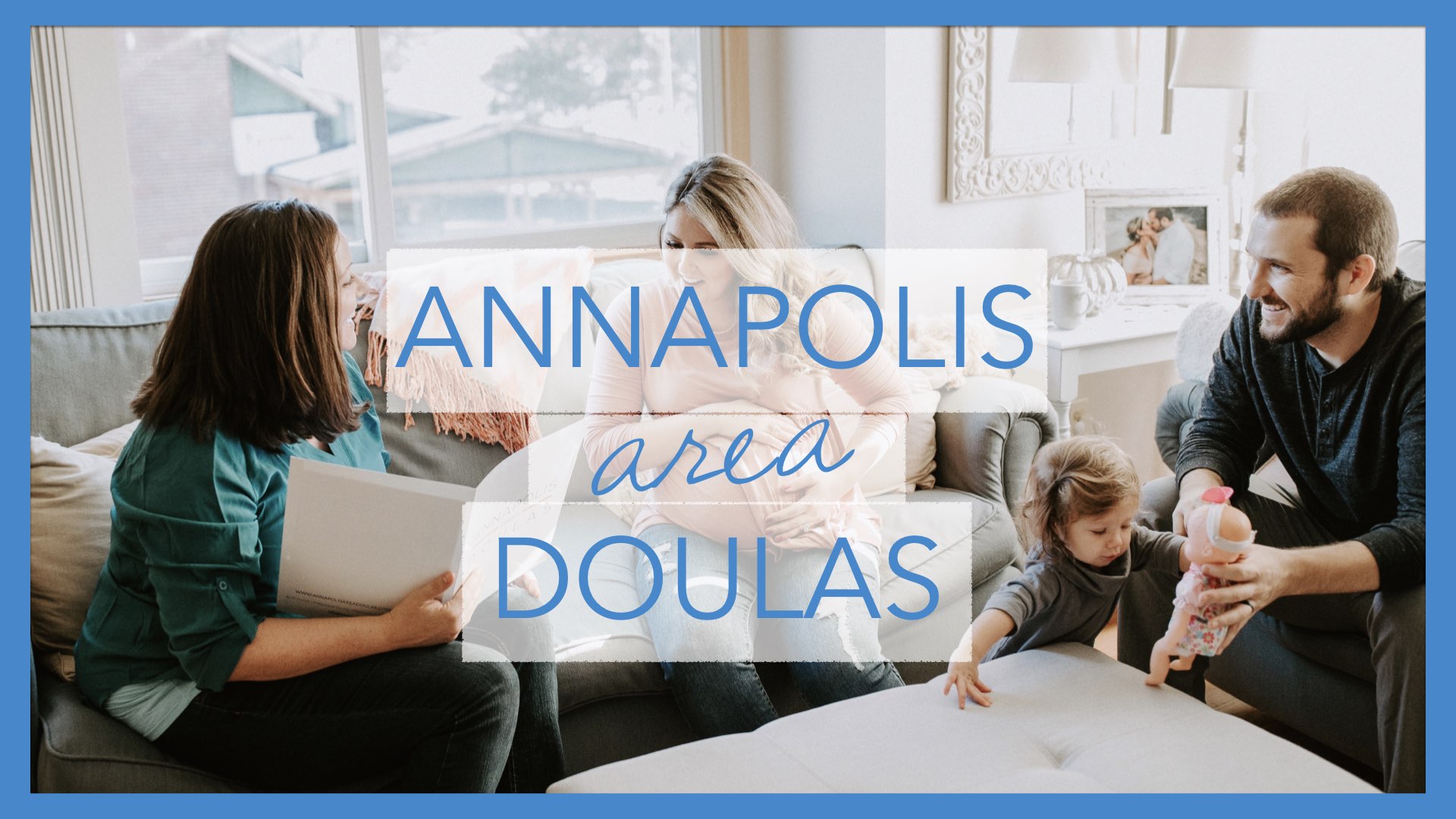 Hi there, I'm Carly with Annapolis area Doulas.
Tell us about Annapolis Area Doulas
So we started with a different name. I've been running a doula agency for five years now. We started as Destin Doulas and then we did a rebrand to Annapolis area Doulas.
Why would someone hire a doula?
So one of our favorite clients, Tabitha, had a challenging first labor. Her Doula, Dina, was with her for a long time and even though things went pretty well, it just wasn't what she wanted. And so, the second time around, she hired Dina the second she peed on the stick and found out she was pregnant and started planning a home birth.
She wanted something different that time and it is the most amazing thing when you get to see a repeat client have the exact birth they wanted. And afterwards she kept saying to us how she loved how she felt so present and in control and that she felt like everybody in the room supported her every desire and she really, really felt that she couldn't have done it without our support, which, of course, we know she could have, but she felt like the doula and the Hypno Birthing class played such an instrumental part of her feeling so great about her birth experience.
The majority of our clients that come to us are scared, they are nervous, they feel overwhelmed with all the emotions that come with planning a birth and a baby. It's scary, it's new and it's out of your control. So, sometimes people feel like, well, what can I do? But then they find out that it doesn't have to be that way, that you can pick a provider who supports you and you can get a doula to be by your side every step of the way reminding you that it's normal, that it's okay, and it makes all the difference in the world. And then people afterwards will say it was hard, but I felt supported and I did it and I feel stronger because of that.
One of my favorite clients, Christine, she was planning this beautiful Hypno Birth, she came to all the classes, did all the work, was super excited for it and then found out that her baby was breech. And, we had to do a lot of work in processing how do I still make my birth enjoyable and how do I still make it feel like my birth and this empowering experience that she had worked so hard for?
She had this beautiful, family-centered Cesarean that we had carefully detailed everything that was important to her before, during and after. And even though it was not the birth she had originally planned and hoped for, it was still everything she wanted it to be and she was so happy afterwards.