Annapolis Maryland Powerboat Show 2023
Posted by Brendan Spear on Friday, October 6, 2023 at 12:27:51 PM
By Brendan Spear / October 6, 2023
Comment
The Annapolis Maryland Boat Show is an annual event that has been capturing the hearts of boating enthusiasts and maritime aficionados for decades. This article will provide you with an overview of what to expect at the Annapolis Maryland Boat Show 2023, featuring the latest updates and event highlights.
Dates and Location
The Annapolis Maryland Boat Show is set to take place over two consecutive weekends, providing ample opportunities for visitors to immerse themselves in all things nautical. The show will run from October 5th to October 8th, 2023, and then again from October 12th to October 15th, 2023. This extended schedule ensures that everyone has a chance to experience this extraordinary event.
The venue remains the same as previous years, with the stunning Annapolis City Dock and surrounding areas serving as the backdrop for this maritime spectacle. Annapolis, Maryland, is the perfect setting, boasting a rich maritime history and a vibrant boating community.
Boat Exhibits
One of the primary draws of the Annapolis Maryland Boat Show is the vast array of boats on display. Whether you're a seasoned sailor or simply a curious onlooker, you'll find boats of all sizes, styles, and price ranges. From luxury yachts to agile sailboats and cutting-edge powerboats, the event showcases the latest and greatest in the boating world.
Visitors will have the opportunity to explore these vessels up close, chat with experts, and even step aboard many of them. It's a unique chance to see the craftsmanship and innovation that define the marine industry.
The official website provides a comprehensive list of exhibitors for the 2023 show, including well-known brands and newcomers alike. You can expect to see names like Beneteau, Jeanneau, Boston Whaler, and many others showcasing their latest models and innovations. This is the perfect opportunity to gather information and make connections with industry professionals.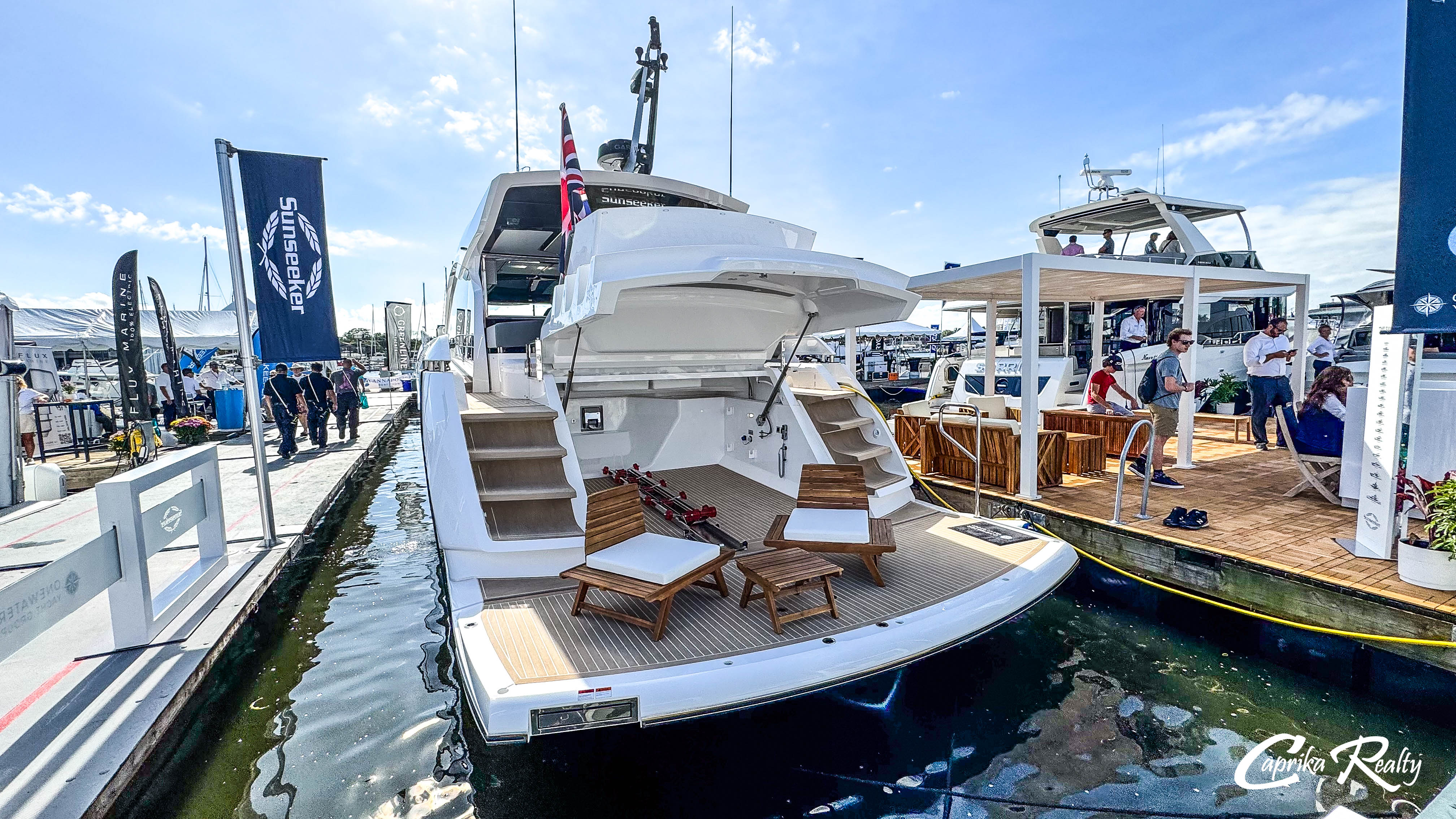 Ticket Information
The Official Website provides detailed information about ticket options, including single-day passes and VIP packages. It's recommended to check the website for the latest pricing and availability.
Fun Activities for everyone!
The Annapolis Maryland Boat Show is not just about admiring beautiful boats; it's also a place to learn and grow your maritime knowledge. The official website lists various seminars, workshops, and presentations that cover a wide range of topics. Whether you're interested in navigation, safety, or even boat cooking, fishing, there's a workshop for you.
Conclusion
The Annapolis Maryland Boat Show 2023 promises to be an unforgettable event for boating enthusiasts and curious visitors alike. With a stunning array of boats, informative workshops, activities, delicious food, and lively entertainment, there's something for everyone to enjoy. Be sure to visit the official website for the latest updates, ticket information, and a detailed schedule. Whether you're an experienced sailor or simply looking for a day of maritime adventure, this event is not to be missed. Set sail for Annapolis this October and be a part of this nautical extravaganza!