Discovering The Charms of Severna Park, Maryland
Posted by Brendan Spear on Wednesday, October 4, 2023 at 11:58:40 AM
By Brendan Spear / October 4, 2023
Comment
Discovering your ideal home in Severna Park means not only finding a place to live but also embracing a vibrant community and its surroundings. Nestled in the heart of Maryland, Severna Park offers the perfect blend of suburban charm and city accessibility. Situated just a short 8-mile drive north of Annapolis and a mere 17 miles from Baltimore, this inviting community seamlessly connects you to the bustling Baltimore-Washington metro area. Whether you're commuting for work or seeking an engaging place to settle down, Severna Park's location proves to be a winning choice. However, this community has more to offer than just its prime location – there's a wealth of local activities and amenities waiting to be explored. If you're ready to uncover the myriad of delights that Severna Park has in store, keep reading for a glimpse into the exciting experiences that awaits.
Embracing Severna Park Water Sources
Nestled within the scenic landscapes of Maryland, Severna Park stands as a hidden gem that entices visitors and residents alike with its natural beauty and abundant water resources. With its pristine lakes and winding rivers, this charming community offers a captivating blend of outdoor adventures and tranquil moments. Explore the captivating allure of Severna Park, focusing on its captivating water resources such as Lake Waterford, Lake Liberty, Magothy River, and Severn River.
Lake Waterford Park boasts a serene 12-acre lake, providing opportunities for shoreline fishing, birdwatching amidst the waterfowl, and leisurely hikes along the scenic Charger's Coast Trail. For those planning group outings, the park offers three reservable pavilions. Additionally, there is the picnic area, a large playground, courts to engage in matches of tennis or basketball, and trails. It's worth noting that there are no entrance fees associated with visiting Lake Waterford Park.
Magothy River for those seeking outdoor adventures, the Magothy River offers an array of recreational opportunities. Fishing enthusiasts are drawn to its waters, known for their abundance of striped bass, bluefish, and perch. Boating and kayaking are also popular activities, allowing individuals to explore the river's scenic beauty up close.
Severn River for those seeking an active lifestyle, the Severn River offers an array of recreational opportunities. Kayaking and canoeing down the river provide a unique perspective of the natural beauty that surrounds Severna Park. Boating enthusiasts can cruise along the waterway, enjoying the tranquility and picturesque landscapes that the river offers.
Fishing is a popular pastime on the Severn River, attracting anglers of all skill levels. Whether you're a seasoned angler looking for a challenging catch or a beginner seeking a relaxing day on the water, the river's diverse fish population ensures an enjoyable experience
Well-Known Parks and Nearby Trails
Severna Park is a haven for nature enthusiasts seeking outdoor adventures. With its array of parks, serene walking paths, and delightful playgrounds tucked within residential areas, Severna Park promises a refreshing escape from the hustle and bustle of daily life. So, whether you're seeking a group or a solo retreat, or a place to nurture an active lifestyle, Severna Park's parks and trails offer something for everyone.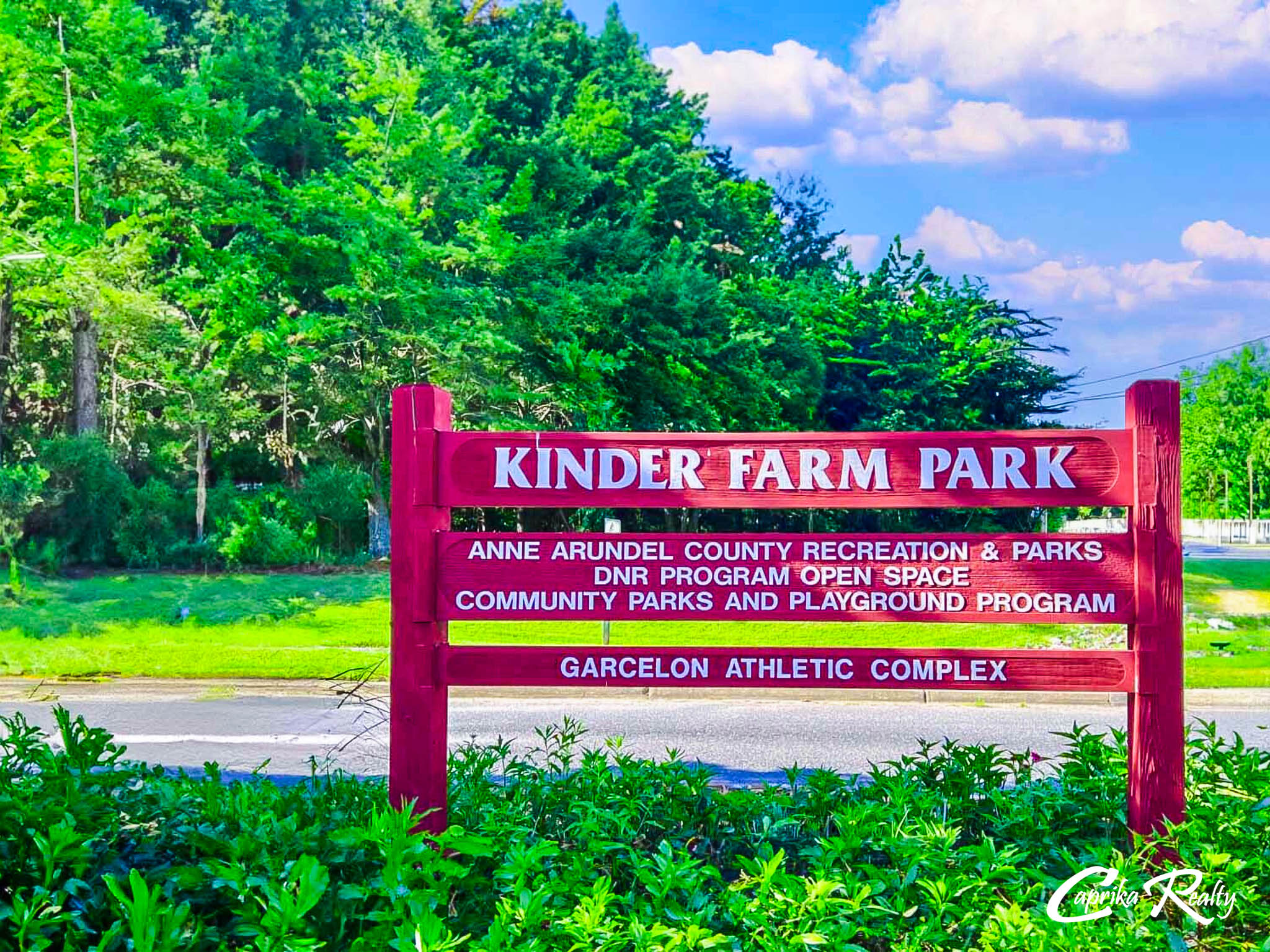 Imagine a sprawling 288-acre property where you can reconnect with nature while immersing yourself in history – that's Kinder Farm Park in Severna Park. This remarkable park offers a blend of recreational activities and educational experiences, making it a top destination for visitors of all ages. Eager to embark on a scenic hike? Explore the park's trails that meander through picturesque landscapes. But that's not all – Kinder Farm Park boasts an interactive animal farm that brings you up close and personal with adorable farm animals. The farm tours provide a unique glimpse into the agricultural heritage of the region, while the museum offers insights into the history of the area. Kinder Farm Park is truly a treasure trove of experiences waiting to be discovered.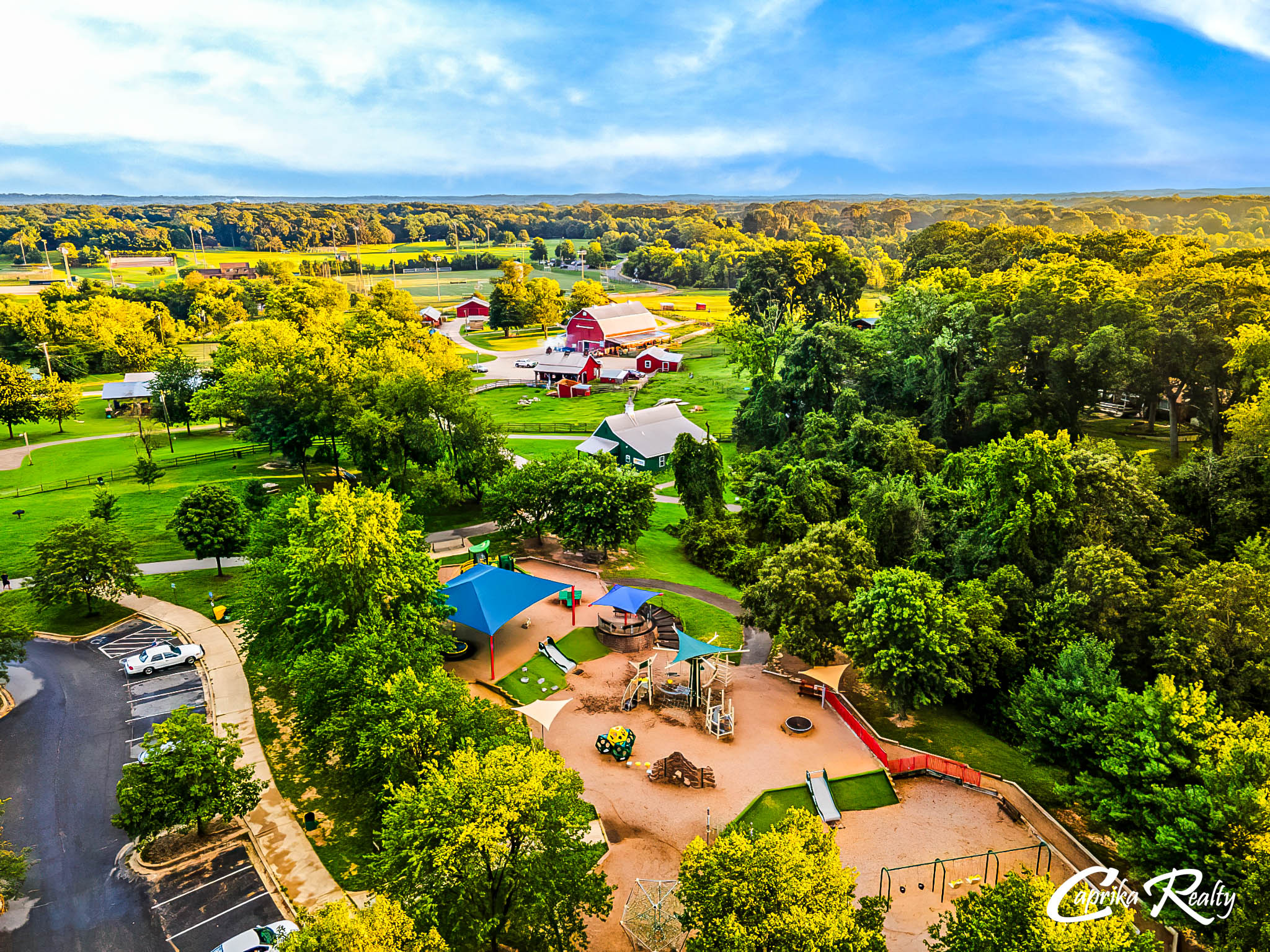 Calling all fitness enthusiasts, joggers, and dog lovers – the B&A Trail Park beckons you to embrace an active lifestyle amidst breathtaking scenery. Formerly a railroad corridor, this Rails to Trails Park system now offers a network of running and walking trails that traverse Severna Park's charming landscapes. The best part? You can bring along your furry companion, as the trails are dog-friendly! So, lace up your sneakers, leash up your dog, and embark on a journey of fitness and exploration along the B&A Trail.
Looking for a picturesque retreat where you can unwind while soaking in stunning views? Lake Waterford Park is the answer. With a playground that sparks joy in the hearts of everyone, this park offers the perfect blend of relaxation and recreation. Engage in a leisurely stroll along the lakeside, capture postcard-worthy photographs, or try your hand at fishing in the tranquil waters. Lake Waterford Park is a testament to the natural beauty that thrives in Severna Park.
Shopping Experiences
When it comes to retail therapy and shopping adventures, Severna Park stands as a treasure trove for both local residents and visitors seeking diverse shopping experiences. Nestled in Maryland, this charming city boasts an array of shopping areas that seamlessly blend local boutiques with well-known national brands.
At the heart of Severna Park lies the bustling Park Plaza Shopping Center, a shopping destination that encapsulates the essence of the city's shopping culture. This hub of commerce hosts an eclectic mix of businesses, ranging from Five Below, a haven for budget-conscious shoppers, to Jo-Ann Fabrics, a store for craft enthusiasts. Amidst these larger national brands, visitors will also discover charming smaller establishments that contribute to the area's distinct character. Park Plaza emerges as a great example of Severna Park's retail diversity, inviting patrons to explore its vibrant offerings and uncover hidden gems.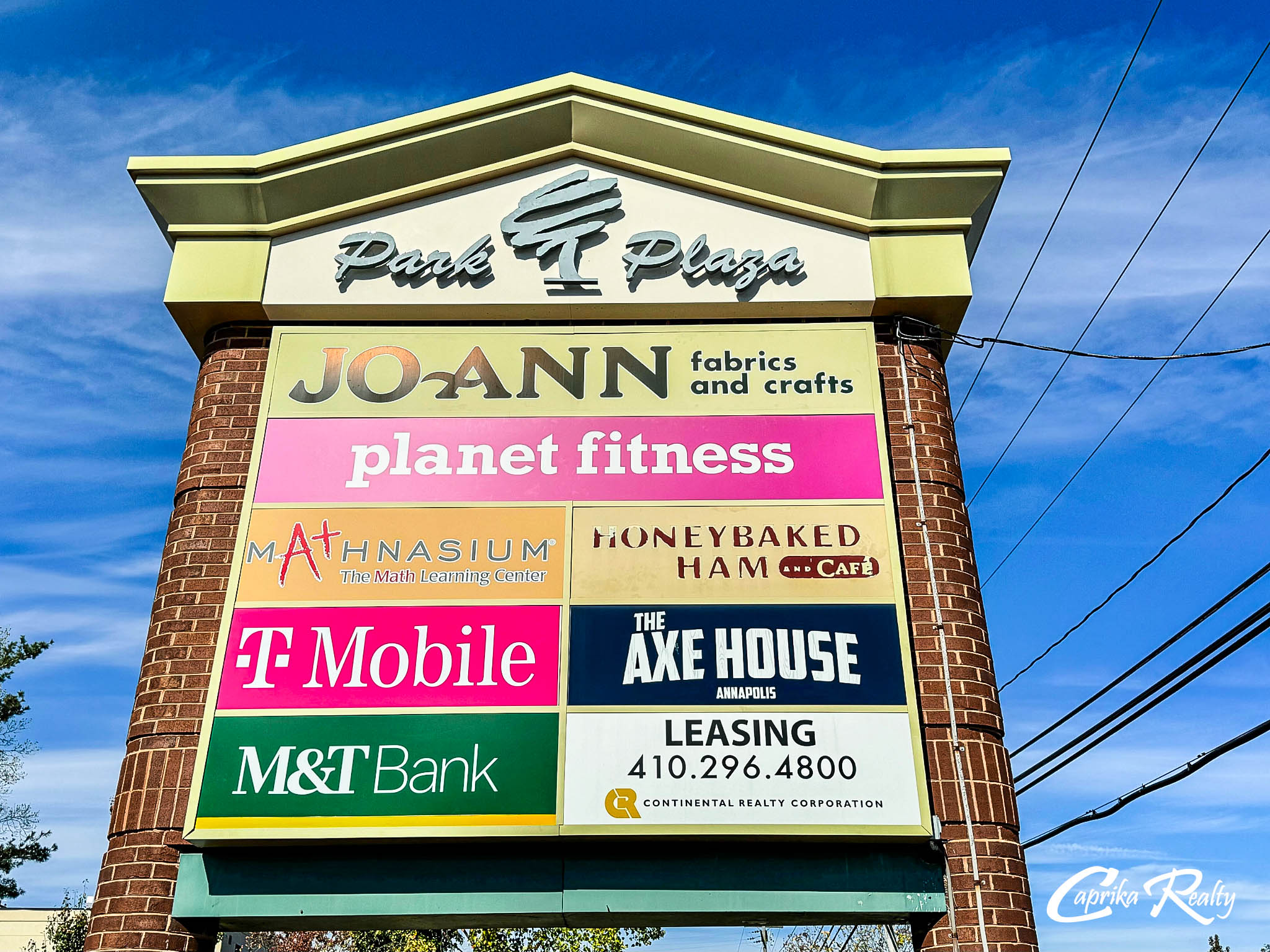 For those looking to embark on a comprehensive shopping excursion, the Severna Park Marketplace along Ritchie Highway is a must-visit destination. This shopping center boasts a robust lineup of retailers that cater to a wide range of needs and tastes. Giant Grocery Store, a household name for quality groceries, stands alongside Office Depot and Kohl's Department Store, offering an extensive selection of office supplies and fashionable finds.
Just a stone's throw north of Severna Park lies Marley Station Mall, a traditional shopping mall that promises an immersive shopping experience. Here, visitors can treat themselves to a retail mall that is brimming with a diverse array of stores.
One such gem nestled in the charming town of Severna Park, Maryland, is Diehl's Produce Market. From the freshest seasonal fruits to handpicked vegetables, every item exudes the passion and care of the local farmers who cultivate them. The market's commitment to sustainability and organic farming practices ensures that each piece of produce is not only bursting with flavor but also nurtures the land it comes from.
Savoring Culinary Delights - Notable Dining and Restaurants
Severna Park boasts a vibrant culinary landscape that promises a delightful food journey for locals and visitors alike. With a diverse range of restaurants offering international flavors and local delights, this charming town has something to cater to every palate. If you're craving the authentic taste of Italy, look no further than Café Mezzanotte. This restaurant is a true gem, serving up traditional Italian-cuisine in a relaxed and modern setting. Nestled at Ritchie Hwy, Severna Park, Café Mezzanotte is a culinary haven where you can indulge in classic Italian-dishes, all prepared with the finest ingredients. Whether you're a fan of pasta, seafood, or delectable desserts, Café Mezzanotte promises a memorable dining experience that captures the essence of Italy.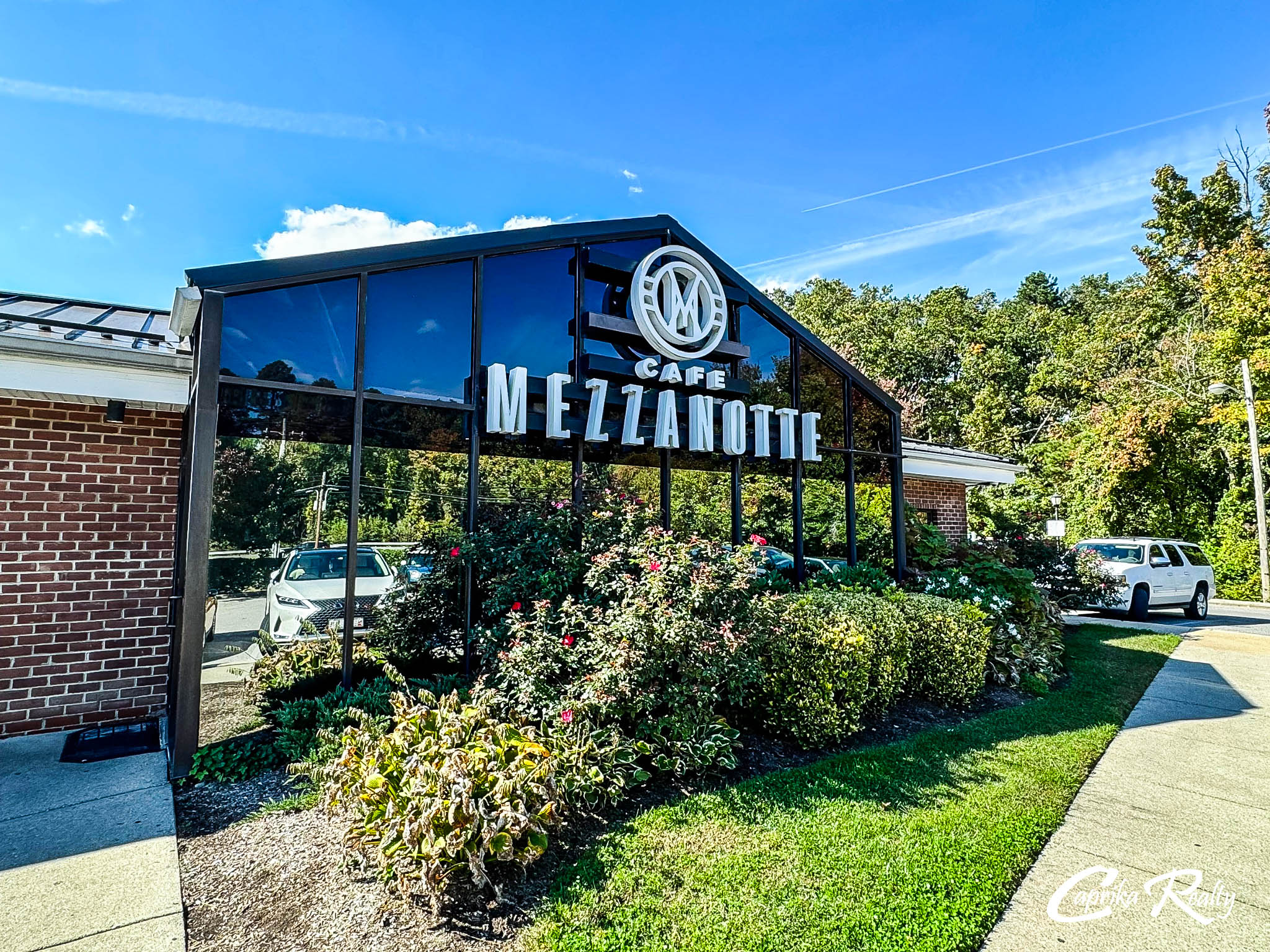 For those seeking a stylish and inviting atmosphere, Park Tavern is a must-visit. This industrial-style hangout, located in the Park Plaza Shopping Center at Ritchie Hwy, Severna Park, offers a dynamic fusion of pub fare, craft draft beer, and creative cocktails. Whether you're in the mood for a hearty burger or a sophisticated mixology creation, Park Tavern has it all. The long bar and lively ambiance make it a perfect spot for socializing with your loved ones.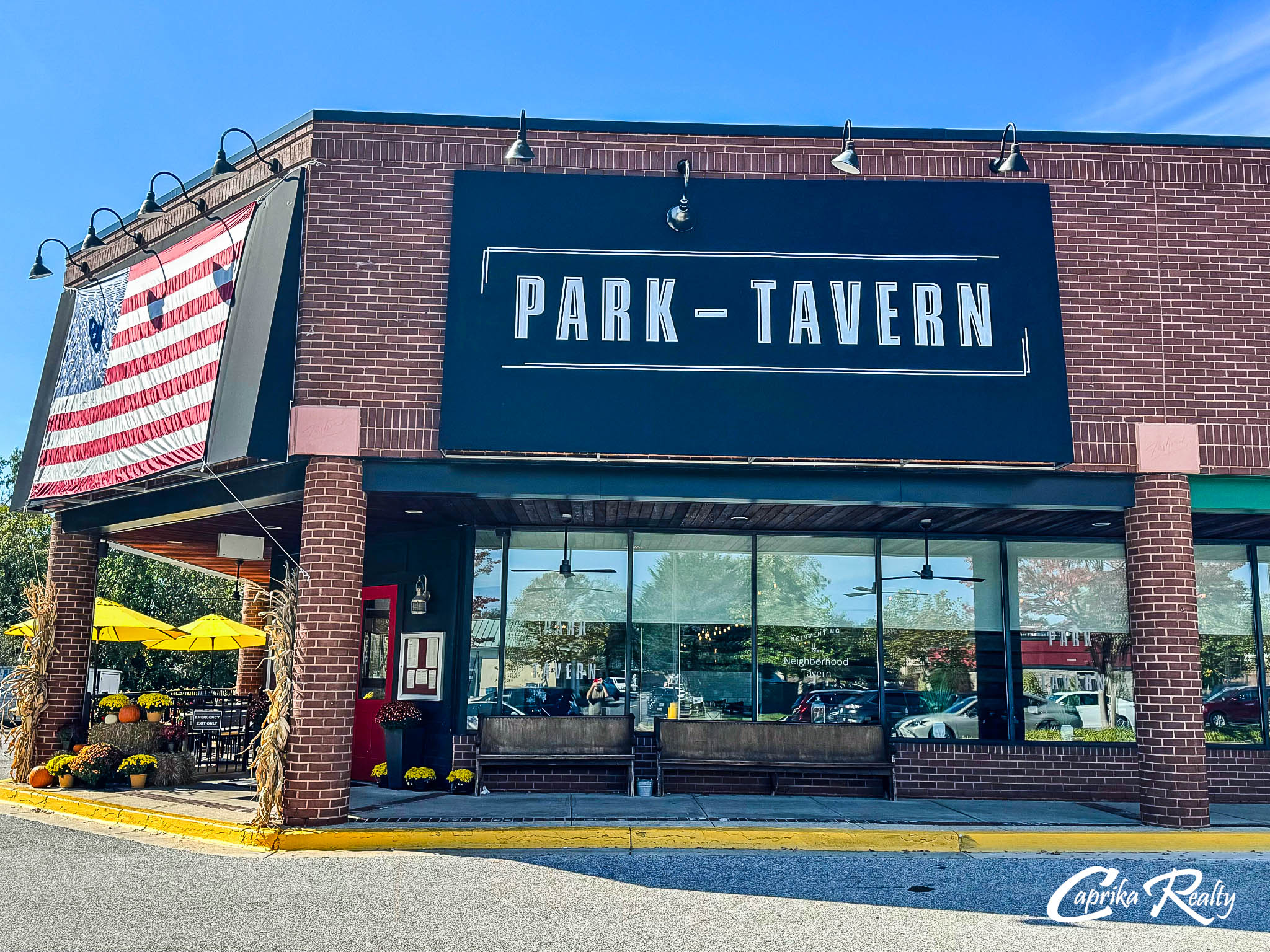 Transport yourself to the Emerald Isle at Brian Boru Restaurant and Pub. This charming establishment, situated at Ritchie Hwy, Severna Park, in the Severna Park Market Center, offers a warm and inviting ambiance reminiscent of a traditional Irish-pub Indulge in a delectable array of traditional foods, and don't miss out on their renowned Sunday brunch. Live music on the weekends adds to the lively atmosphere, making Brian Boru a true slice of Ireland in the heart of Severna Park.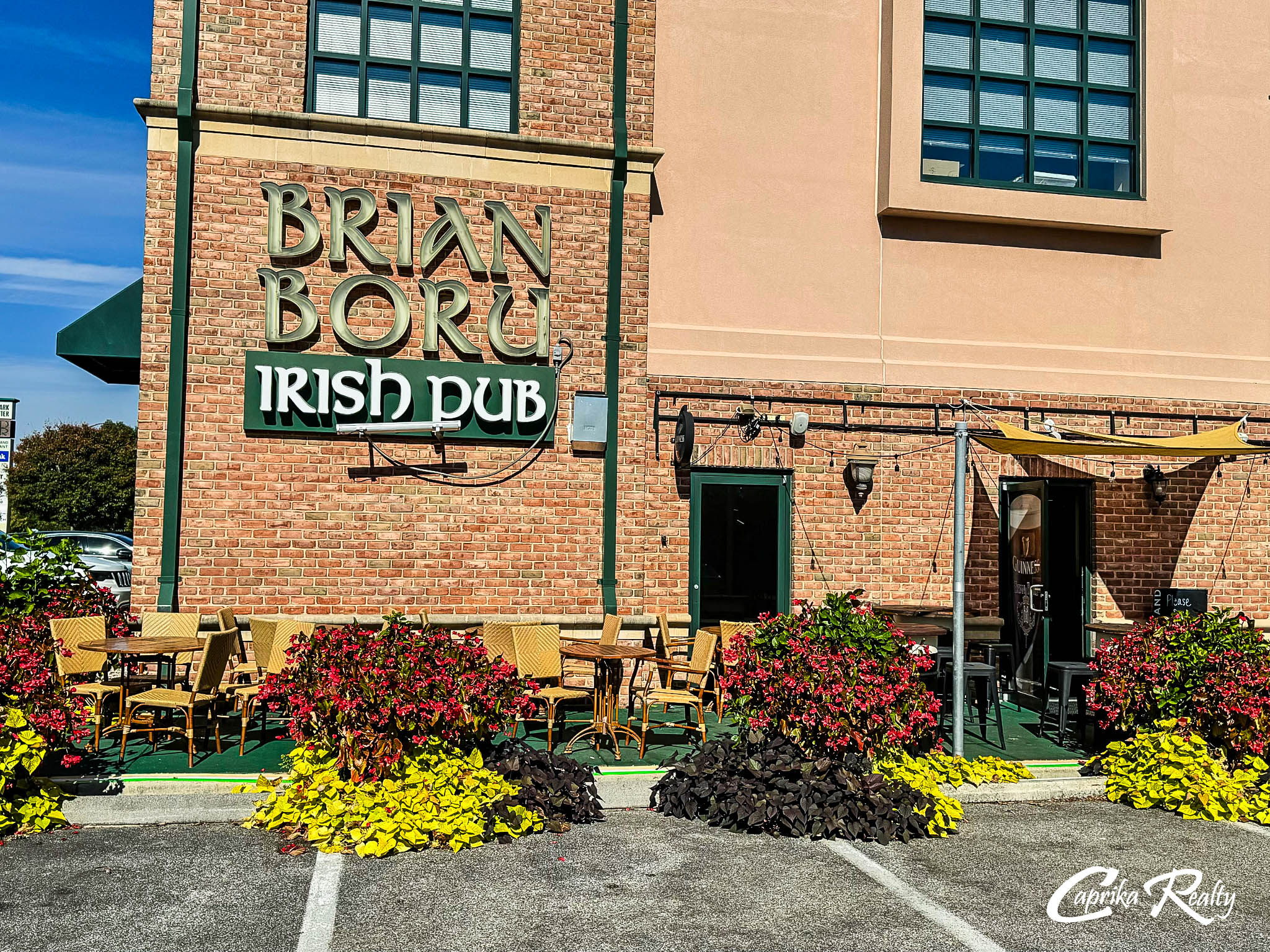 For a delightful start to your day, head over to The Breakfast Shoppe. This quirky eatery, also located at Ritchie Hwy, Severna Park, is a great spot for breakfast enthusiasts. From classic favorites like pancakes and omelets to specialty breakfast items, salads, and sandwiches, The Breakfast Shoppe offers a diverse menu that caters to both traditional and adventurous tastes. The funky setting with its mix of table and booth seats adds to the charm of this beloved breakfast spot.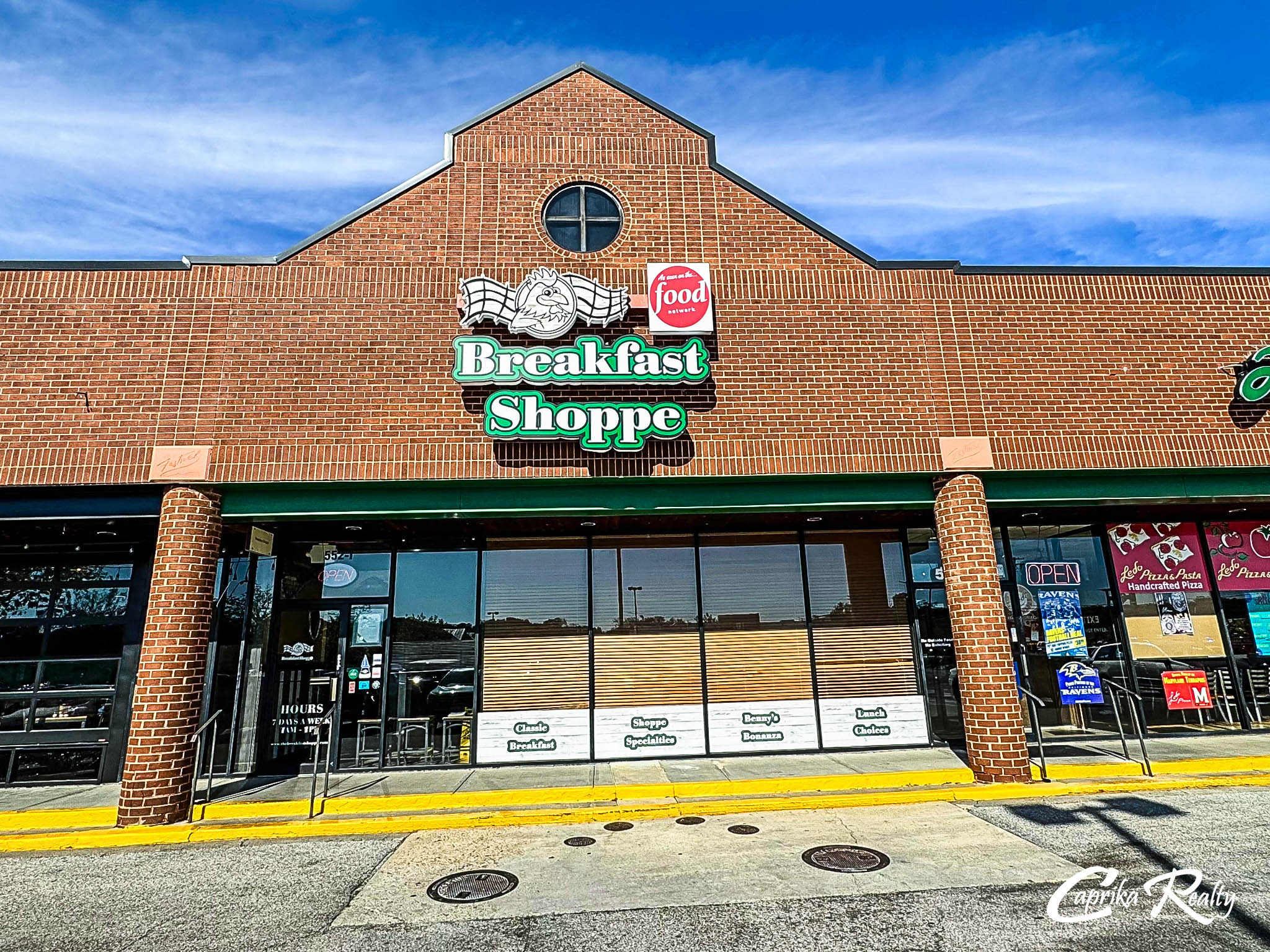 Dive into the world of Vietnamese cuisine at Life Pho, a gem specializing in noodle soup. Located in the Robinson Crossing Center Severna Park. Life Pho offers a pared-down yet inviting dining space where you can savor the rich flavors of Vietnamese cuisine. Whether you're a fan of traditional pho or want to explore other Vietnamese specialties, Life Pho promises an authentic and flavorful experience.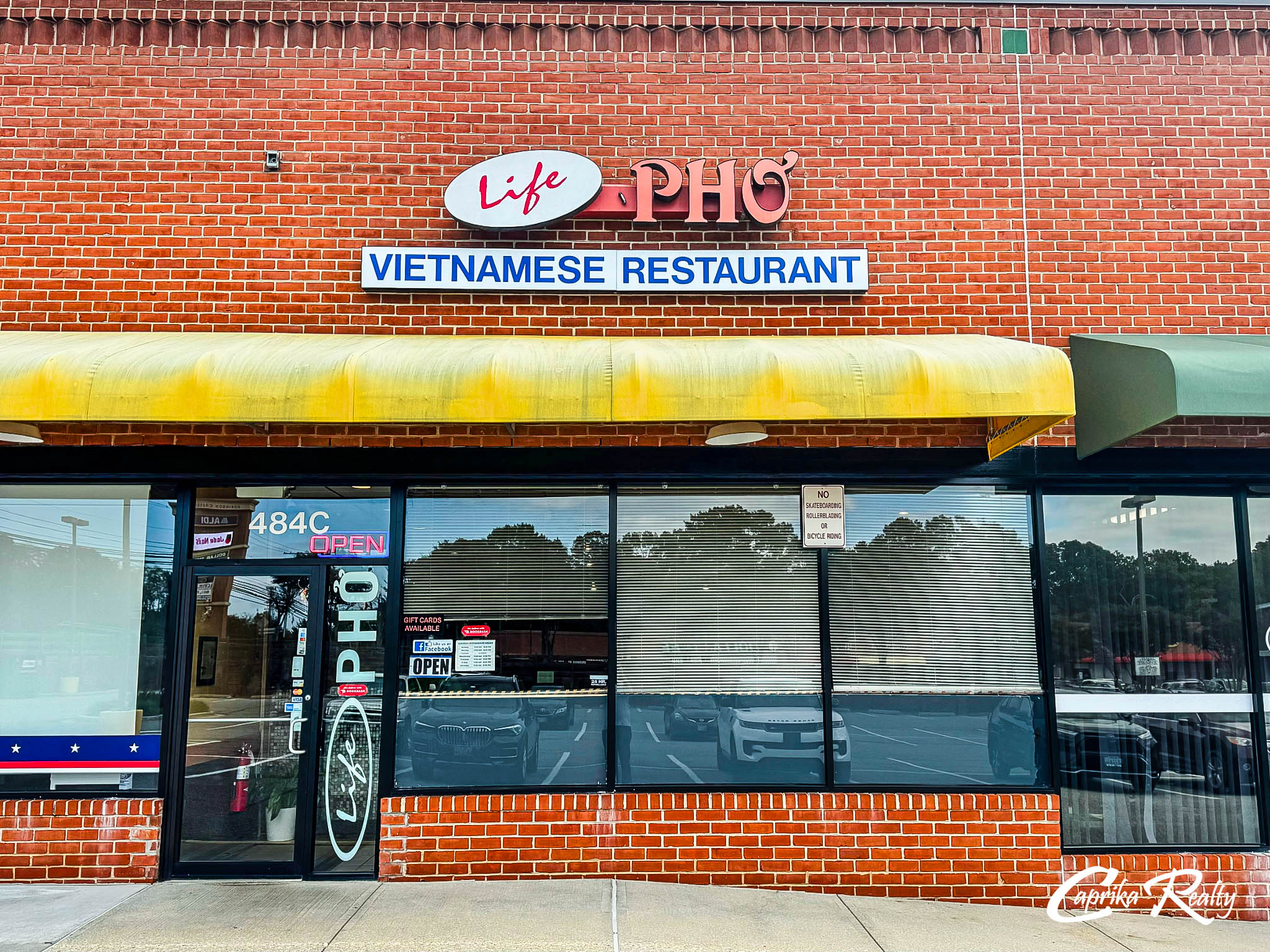 And lastly unwind and indulge at Severna Park Taphouse, an unfussy tavern that's loved by local craft beer enthusiasts. Situated at West Earleigh Heights Rd, Severna Park, this welcoming establishment offers an impressive selection of craft drafts to satisfy even the most discerning beer connoisseurs. Pair your brew with hearty bar fare and enjoy live music for an unforgettable evening of relaxation.
Severna Park, Maryland, is a haven for culinary enthusiasts, offering a diverse range of dining options that cater to every taste and preference, this charming town has something for everyone. try on a culinary hunt and adventure and explore the notable dining establishments mentioned above, each offering a unique and delightful experience that captures the essence of Severna Park's vibrant culinary scene.
Schools and Quality of Education
Severna Park is renowned for its excellent education system, making it an attractive choice for people moving to the area. The Anne Arundel County Public Schools is consistently rank among the best in the state. This commitment to education enhances the overall quality of life for residents and contributes to the community's appeal.
Severna Park takes pride in its commitment to providing quality elementary education, as evident through its five elementary schools. Folger McKinsey Elementary, Benfield Elementary, Jones Elementary, Oak Hill Elementary, and Severna Park Elementary collectively form the foundation of young students' academic journeys. These institutions not only emphasize core academic subjects but also foster personal and social development, equipping students with essential skills for the years ahead.
In addition to its public elementary schools, Severna Park offers several private educational institutions that cater to a wide range of needs. St. John The Evangelist School and St. Martin's-In-The-Field Episcopal School serves students from Pre-K through 8th grade, Edinboro Early School, on the other hand, specializes in early childhood education, catering to Pre-K through Kindergarten students and providing a strong foundation for their academic journey.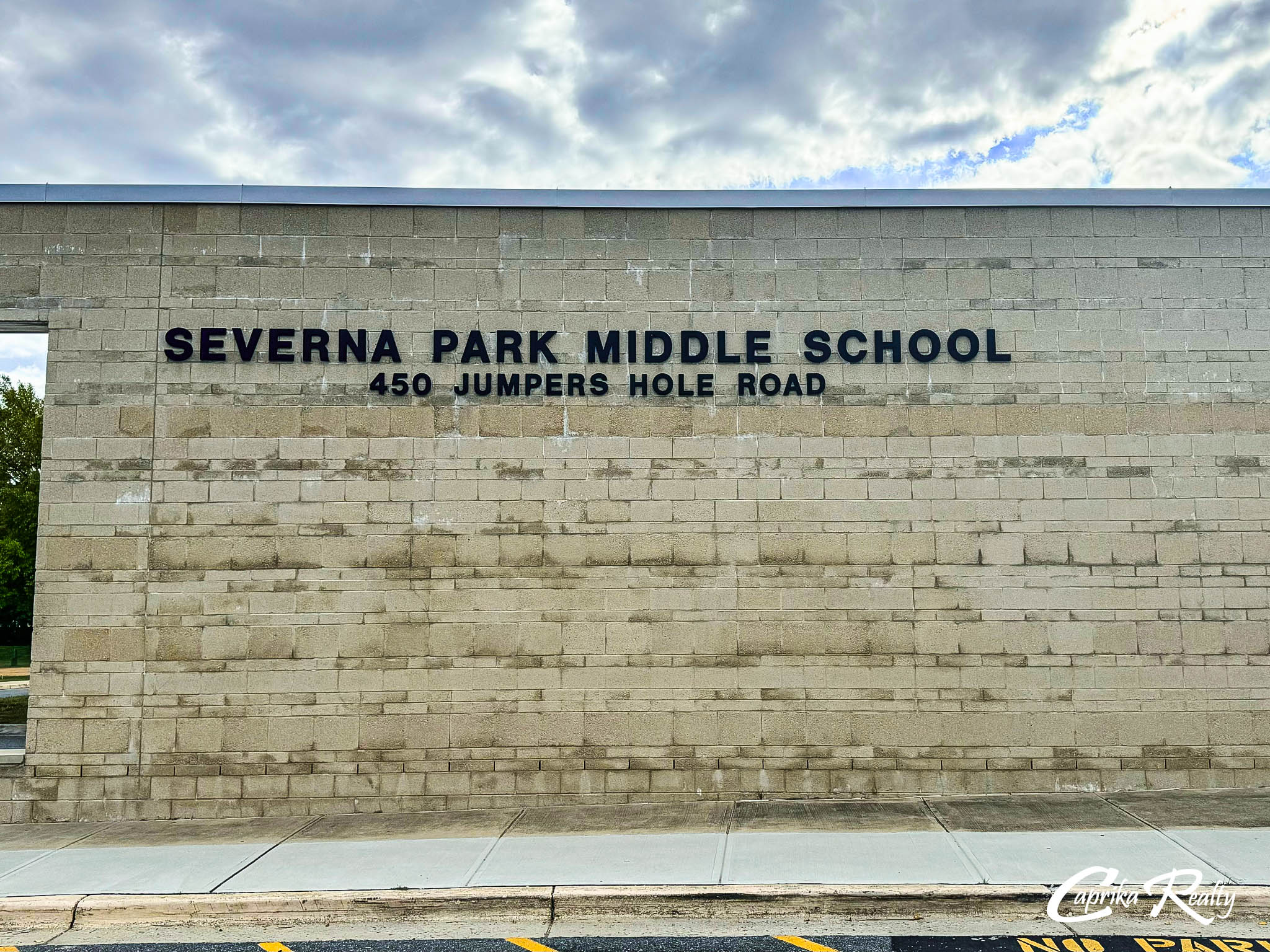 As students progress in their educational journey, they transition to Severna Park Middle School and Severna Park High School. These institutions are dedicated to preparing students for the challenges of higher education and the professional world. Beyond academic excellence, they offer a wide range of extracurricular activities, sports, and clubs that enable students to explore their interests and passions while developing crucial life skills such as teamwork, leadership, and time management.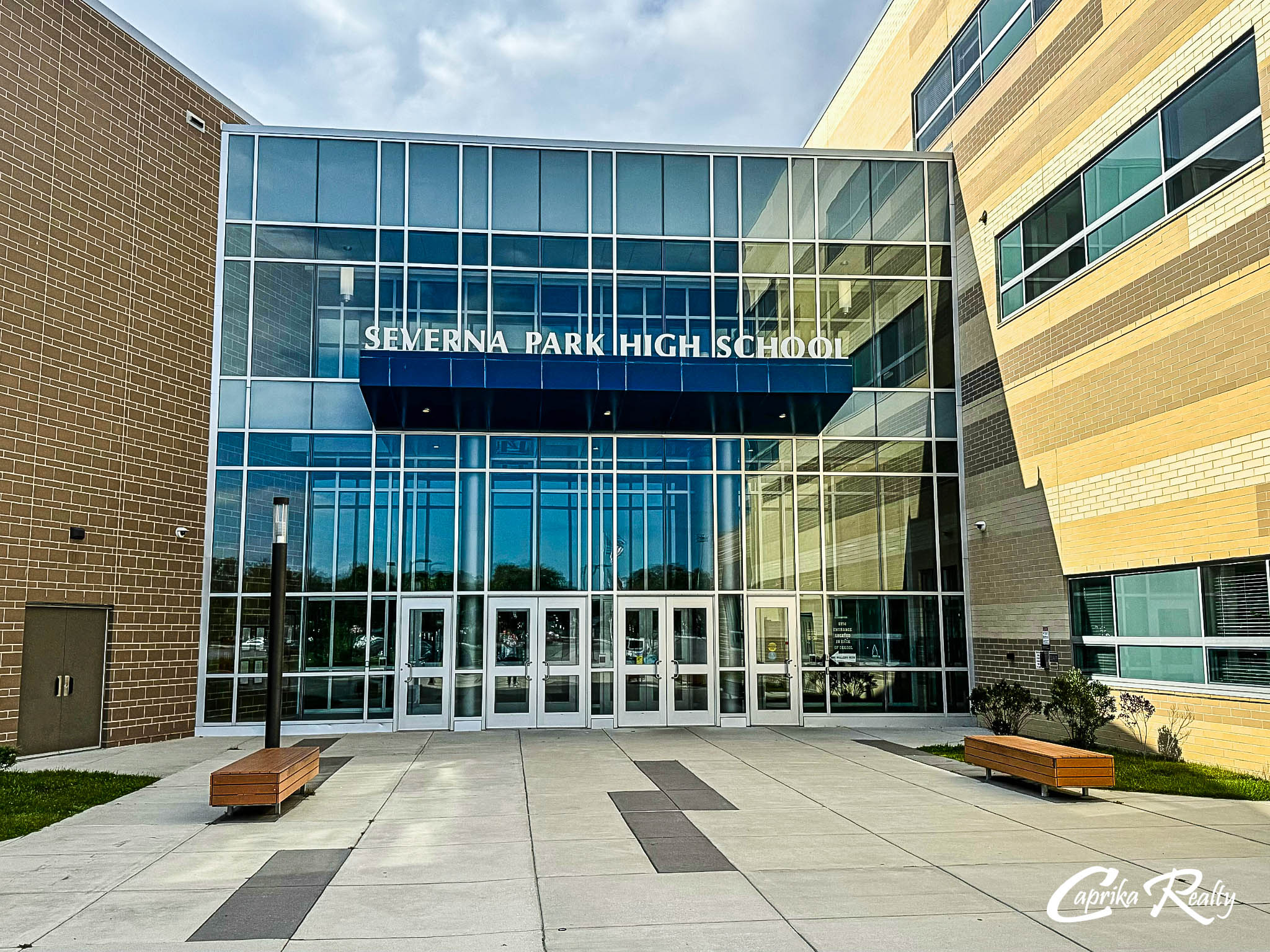 Severna Park's commitment to education extends beyond high school, with numerous higher education options available in and around the area. Anne Arundel Community College, situated just a short distance away in Arnold, MD, provides a two-year educational experience that caters to a diverse student population. The college offers various associate degree programs, technical courses, and adult-education options that prepare students for the workforce or further academic pursuits. For those seeking a traditional four-year liberal arts education, St. John's College in nearby Annapolis presents a compelling option. Known for its emphasis on the Great Books curriculum, St. John's offers a unique approach to education that engages students in deep and meaningful discussions about fundamental texts from various disciplines. This enriching academic environment fosters critical thinking, communication skills, and a broad intellectual perspective.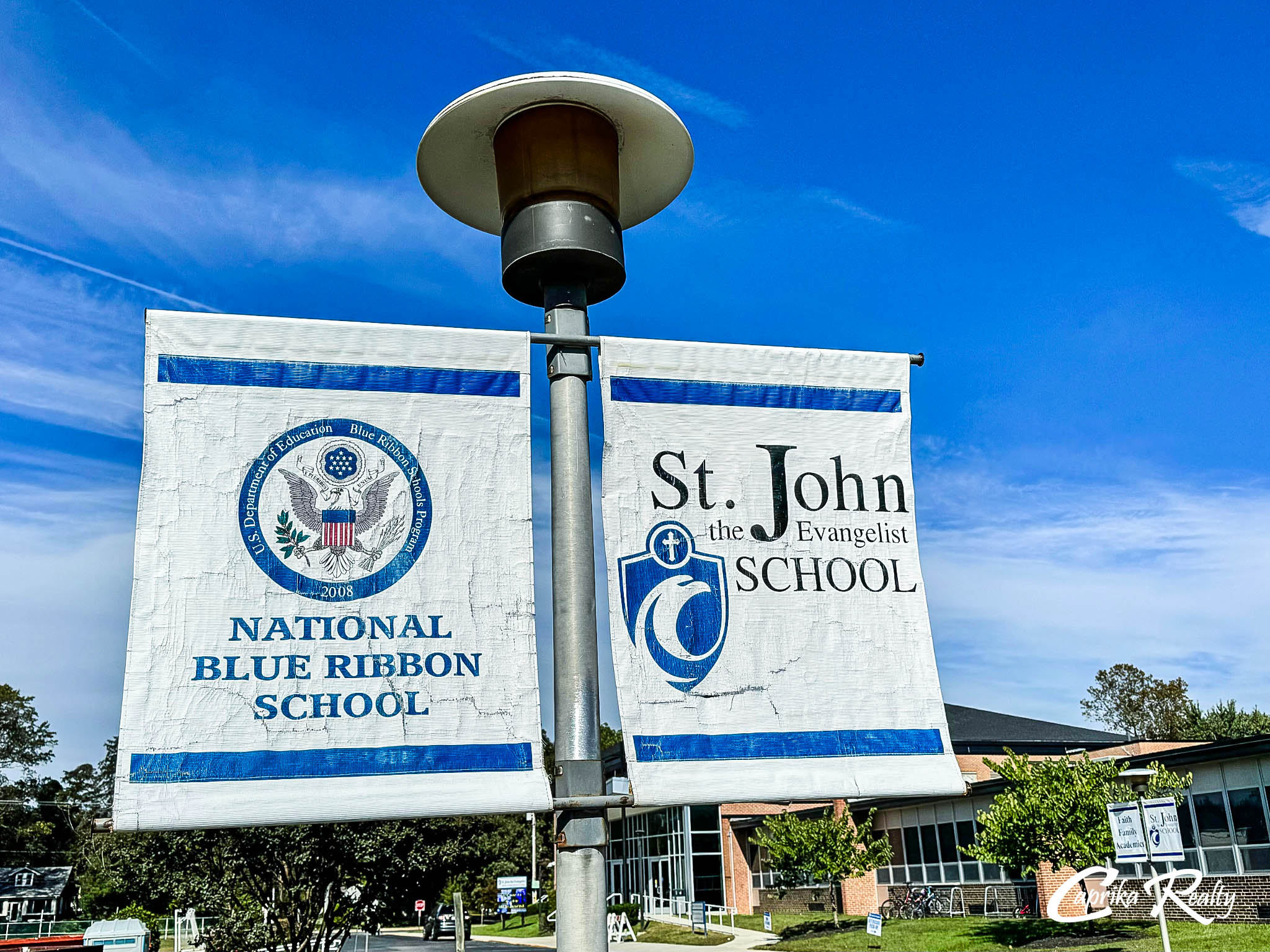 For individuals aspiring to serve their country while pursuing higher education, the United States Naval Academy in Annapolis stands as a beacon of opportunity. As a prestigious public, four-year university, the Naval Academy prepares students to become leaders in the U.S. Navy and Marine Corps. The institution's rigorous academic programs, coupled with military training and leadership development, create a transformative experience that shapes individuals into principled and capable officers.
Real Estate Insights and Living Options
Severna Park's real estate market is as diverse as the community itself. From homes with classic charm to modern, waterfront estates with stunning views, there's something for everyone in this desirable enclave. The market comprises single-family homes, townhouses, and condominiums, each offering a unique living experience tailored to different lifestyles
One of the standout features of Severna Park's real estate market is its abundant waterfront properties. Homes overlooking the bay or nestled along serene rivers provide residents with breathtaking views and direct access to water-based activities like boating, fishing, and kayaking. The allure of waterfront living is complemented by the calming sounds of lapping waves and the opportunity to witness stunning sunsets from the comfort of your own home
For those who seek a quieter, suburban lifestyle, Severna Park offers a plethora of options. Tree-lined streets, well-manicured lawns, and a sense of community make neighborhoods like Old Severna Park and Chartwell highly appealing. These areas provide a sense of tranquility while still being close to essential amenities and major metropolitan areas.
No Matching Listings
Try a new search, or click below to get notified when matching listings become available.