Exploring Crownsville: Guide to Local Community, Recreations, and More
Posted by Brendan Spear on Tuesday, July 18, 2023 at 1:12:54 PM
By Brendan Spear / July 18, 2023
Comment
Welcome to our comprehensive guide to Crownsville, Maryland! Nestled in Anne Arundel County, this charming community offers a wealth of attractions, recreational opportunities, and a vibrant local scene that is waiting to be discovered. Whether you're a local resident looking to explore your hometown further or a visitor seeking an unforgettable experience, this blog post will serve as your ultimate resource. Join us as we dive into the heart of this captivating town, uncovering its hidden gems, community events, recreational activities, and much more. Get ready to embark on a memorable journey through Crownsville, Maryland, and uncover the secrets that make it a truly special place
1. Scenic Surroundings and Recreational Opportunities
If you're someone who craves tranquility and natural beauty, you'll fall in love with this town. Crownsville is blessed with an abundance of lush greenery, water access, and picturesque landscapes that create an idyllic setting for residents.
Imagine waking up to the gentle rustling of leaves and the chirping of birds outside your window. Crownsville's tree-lined streets and well-maintained parks contribute to a sense of harmony with nature. The town's commitment to preserving its green spaces ensures that residents can enjoy the beauty of their surroundings all year round.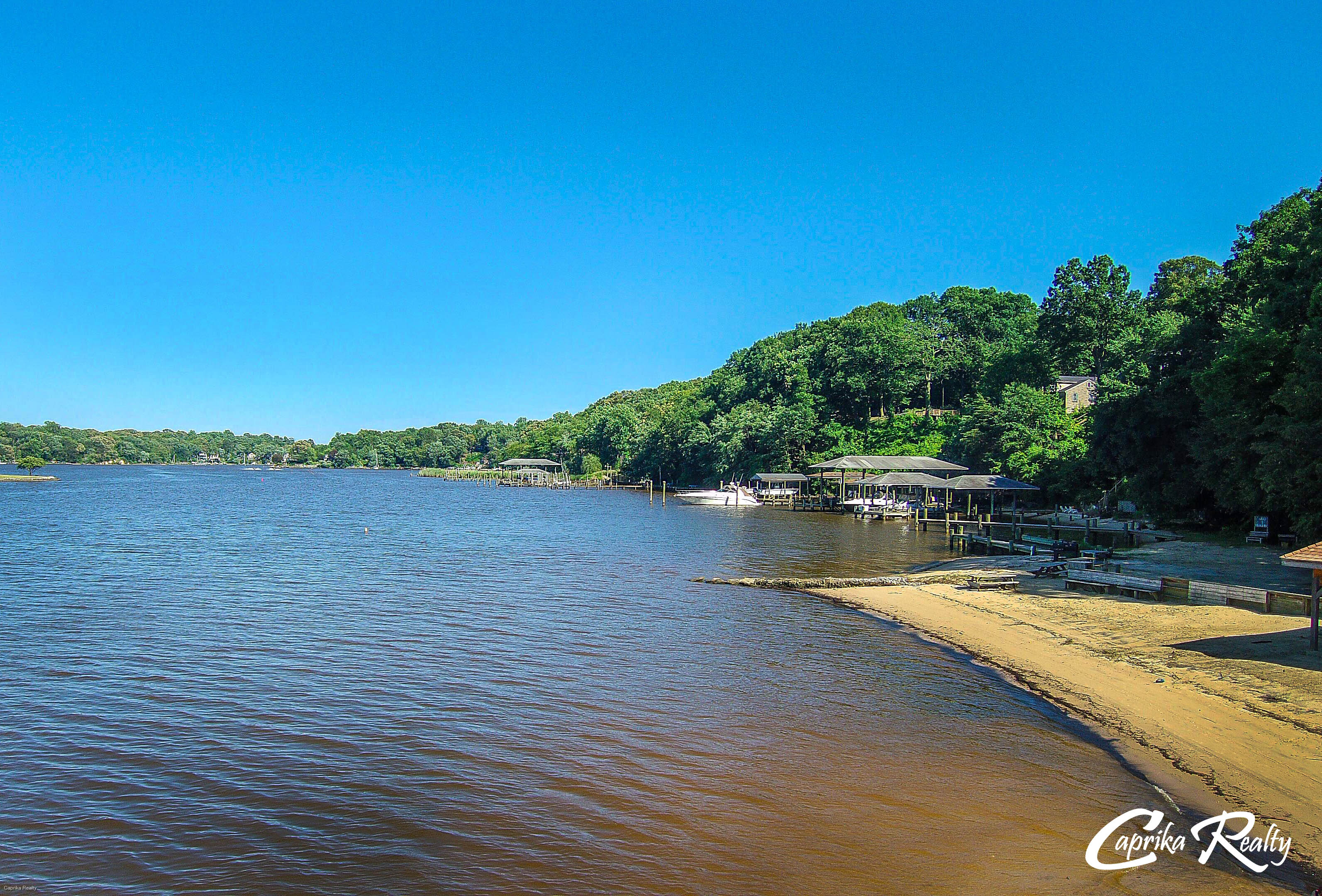 Here are a few notable locations situated in or near Crownsville, Maryland
Bacon Ridge Trails: The Bacon Ridge Trail is conveniently located just a 7 mins short distance from Central Crownsville, making it easily accessible for visitors in the area. The trailhead is approximately 3 miles southwest of Crownsville, ensuring that nature's wonders are never too far away. Getting to Bacon Ridge Trail from Crownsville is a straightforward journey. You can reach the location by car or by public transportation, While public transportation options may be limited in the immediate vicinity, you can take a taxi or rideshare service from Crownsville to reach the Bacon Ridge Trail. The best time to explore the Bacon Ridge Trail is during spring and fall. In spring, the trail comes alive with vibrant wildflowers, and the foliage provides a stunning backdrop. Fall offers a tapestry of colors as the leaves change, creating a picturesque setting. However, this trail is open year-round, so you can visit any time to enjoy its natural beauty and tranquility.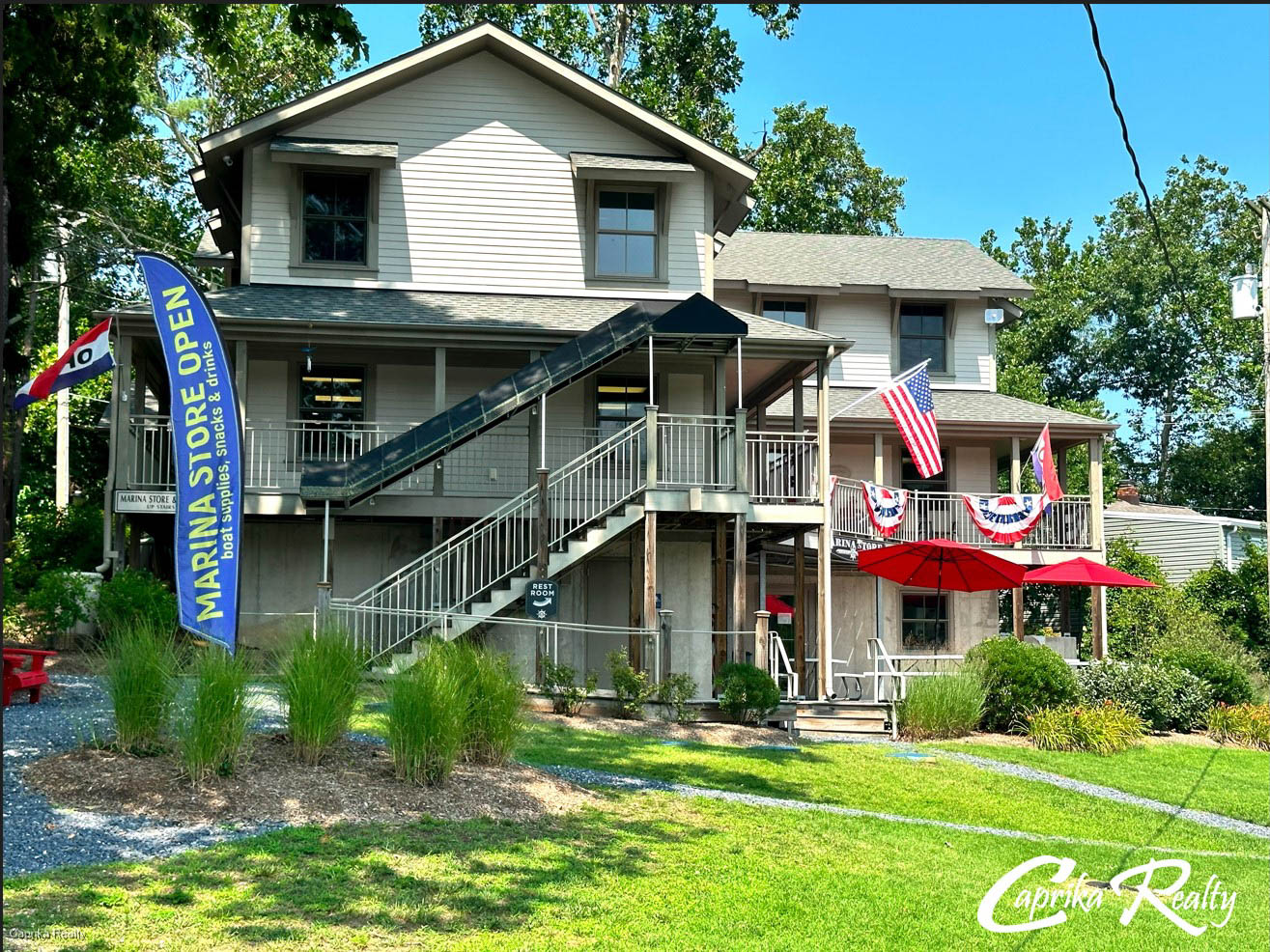 Smith's Marina on the Severn River: Nestled on the picturesque shores of the Severn River in Maryland, Smith's Marina is a hidden gem that offers a perfect blend of natural beauty and recreational opportunities. Whether you're a boating enthusiast, fishing aficionado, or simply seeking a tranquil escape from the bustling city life, Smith's Marina is the ideal destination. Smith's Marina is conveniently located just a short distance from Central Crownsville, making it an easily accessible retreat for both locals and visitors alike. Situated approximately 7 miles southeast of Crownsville, it takes around 15 minutes to reach the marina by car, making it an excellent option for a day trip or a weekend getaway. The marina offers ample parking facilities, ensuring a hassle-free experience for visitors.
If you don't have your own boat, fear not! Smith's Marina offers boat rentals, allowing you to explore the Severn River at your leisure. Whether you're a seasoned captain or a first-time boater, their friendly staff will ensure you have a safe and enjoyable visit. The Severn River is renowned for its diverse fish species, making it a haven for fishing enthusiasts. Pack your tackle box and try your luck catching striped bass, bluefish, white perch, and more. Don't forget to check the fishing regulations and obtain the necessary licenses before casting your line.
Operating Hours: Monday - Sunday | 8:00 AM - 8:00 PM
Generals Highway Corridor Park: Presents an idyllic retreat for those seeking solace in nature's embrace with its proximity to Crownsville, ease of access, and an abundance of outdoor activities, the park provides a sanctuary for relaxation, exploration, and connection with the natural world. Nestled in the heart of Maryland, Generals Highway Corridor Park offers a serene and picturesque escape for nature enthusiasts and outdoor adventurers. With its lush greenery, well-maintained trails, and captivating wildlife, this park promises a rejuvenating experience for visitors of all ages. Generals Highway Corridor Park is 5 mins away from downtown Crownsville making it easily accessible for residents and visitors alike. Situated approximately 12 miles southwest of Crownsville, the park provides an excellent opportunity for a day trip or a weekend getaway immersed in nature's beauty.
Generals Highway Corridor Park key insights are: Scenic Hiking Trails, Wildlife and Birdwatching, Picnic Areas and Facilities, and Educational Opportunities - The park occasionally hosts educational programs, guided hikes, and nature workshops for visitors of all ages. These activities offer valuable insights into the local flora, fauna, and conservation efforts, enhancing your overall experience and appreciation for the natural environment.
Operating Hours: Tues,Wed,Thurs,Fri, 7:00 AM - 8:00 PM | Mon, Sat, Sun, 7:30 AM - 7:00 PM
Additional attractions and leisure destinations within and outside of Crownsville that are worth exploring.
Anne Arundel County Fairgrounds, Chesapeaks Bay, Hunter Parking for Crownsville CWMA, Herald Harbor Park, Waterbury Park, Eisenhower Golf Course, Sandy Point State Park.
2. Proximity to Historic Annapolis Nearby
Crownsville's proximity to Historic Annapolis makes it a desirable destination for those seeking a mix of local charm and rich historical experiences. From the iconic Maryland State House to the United States Naval Academy, St. Anne's Church, and the Annapolis Maritime Museum, there are plenty of opportunities to explore and immerse yourself in the vibrant history and culture of the region.
One of the crown jewels of Crownsville's proximity to Historic Annapolis is the Maryland State House. As the oldest state capitol in continuous legislative use, this architectural masterpiece stands as a testament to the state's rich history. Visitors can take a guided tour to admire its stunning design, explore the legislative chambers, and learn about the pivotal role the Maryland State House played in shaping the nation.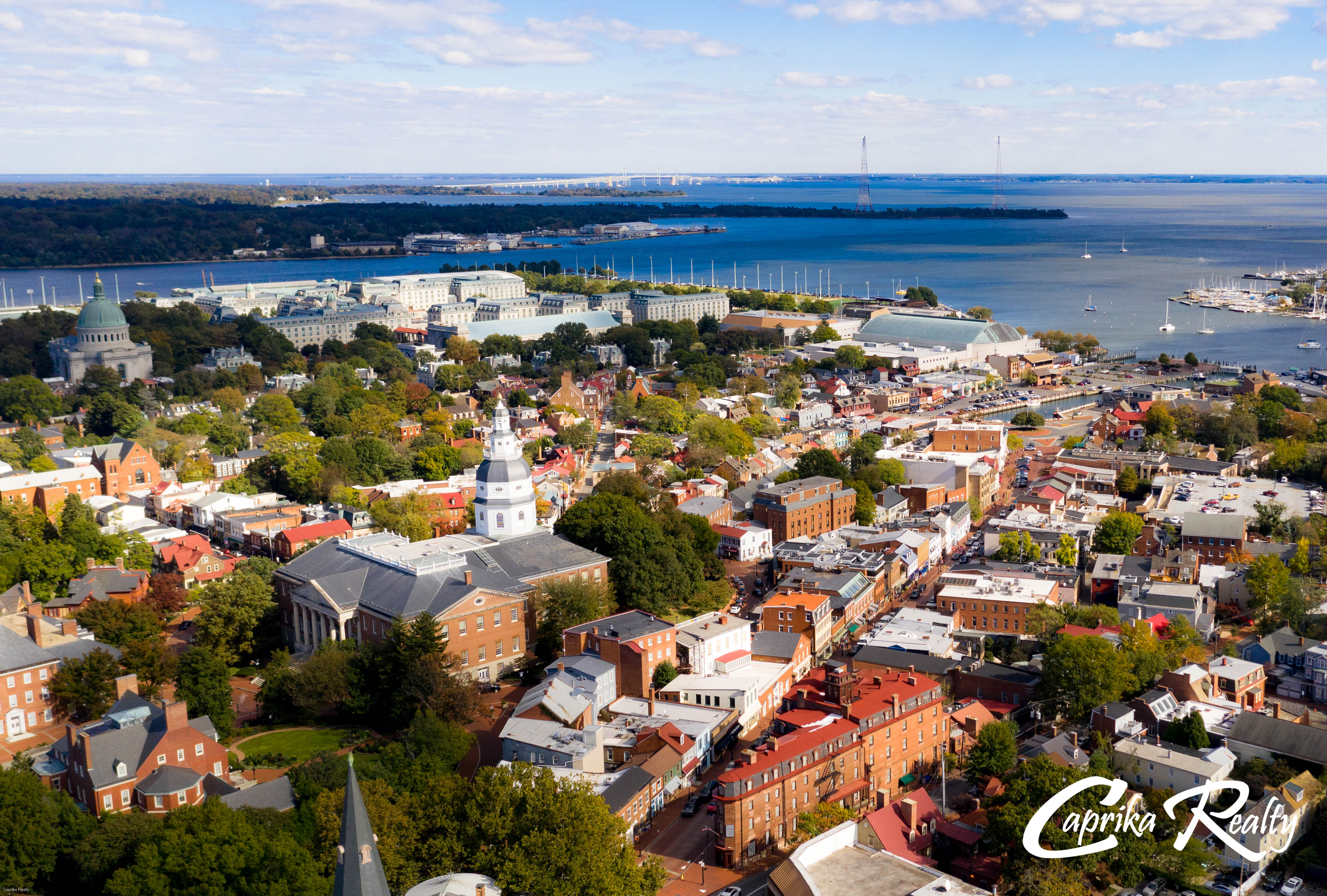 For those interested in naval history, the United States Naval Academy is another must-visit destination near Crownsville. Just a short drive away, this esteemed institution offers guided tours where visitors can learn about the academy's storied past, witness the impressive naval architecture, and even catch a glimpse of the midshipmen training for their future service to the nation.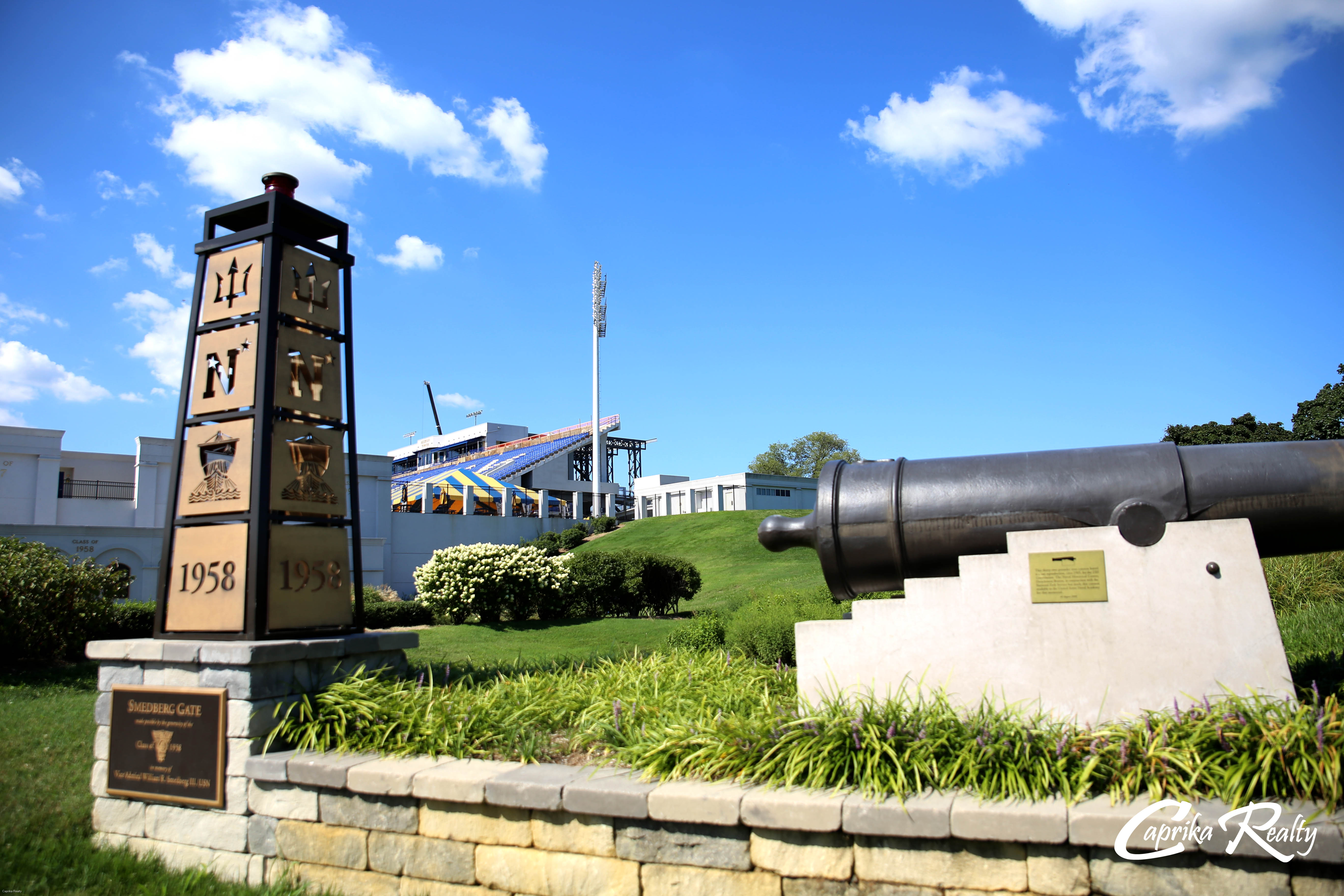 Crownsville also boasts its connection to St. Anne's Church, a historic place of worship nestled in the heart of Annapolis. With roots dating back to the late 17th century, this architectural gem showcases a blend of Georgian and Gothic styles. Visitors can attend services, appreciate the beautiful stained glass windows, or simply soak in the peaceful ambiance of this spiritual landmark.
For a taste of Annapolis maritime heritage, the Annapolis Maritime Museum is a must-visit attraction near Crownsville. Located on the waterfront, this educational institution offers exhibits and interactive displays that delve into the region's maritime history, including the significance of the Chesapeake Bay and its impact on the local economy. Visitors can explore various maritime artifacts, learn about boat building traditions, and even take part in hands-on activities.
Whether you're an avid history enthusiast, an outdoor adventurer, or simply someone looking for a delightful escape, Crownsville's proximity to Historic Annapolis ensures an enriching experience.
3. Excellent Schools
When it comes to living in a community, one of the most important factors to consider is the quality of education available for residents. In Crownsville, Maryland, residents are fortunate to have access to excellent schools that provide a strong academic foundation and a wide range of extracurricular activities. South Shore Elementary School and Saint Anne's School of Annapolis, both of which offer exceptional educational opportunities for students in the area.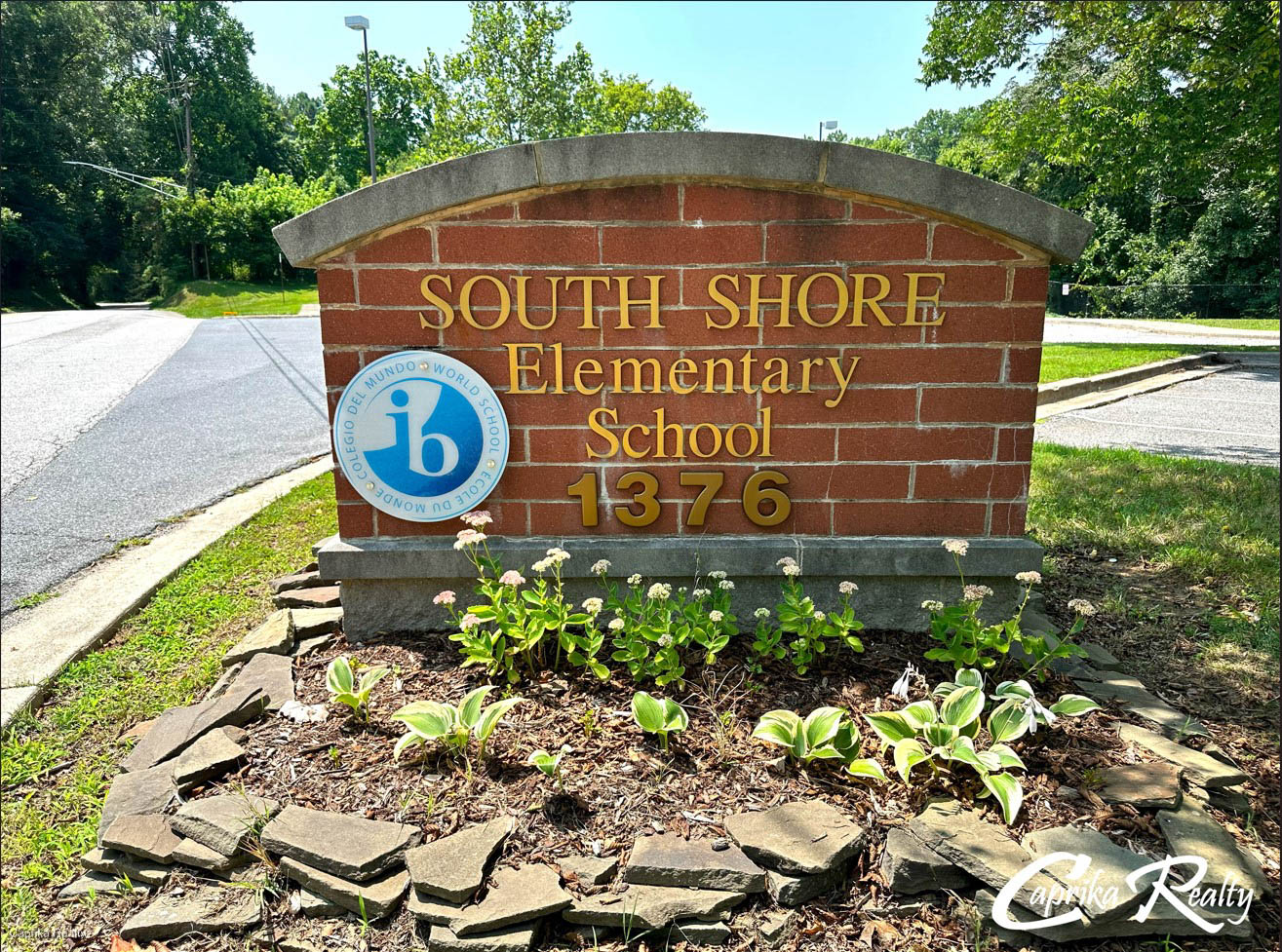 South Shore Elementary School located in the heart of the community, is a highly regarded institution that caters to students from kindergarten through eighth grade. This public school prides itself on fostering a supportive and inclusive learning environment, where students are encouraged to explore their interests and develop their talents.
Academically, Crownsville School is known for its rigorous curriculum, emphasizing core subjects such as mathematics, language arts, science, and social studies. The dedicated and experienced faculty members at Crownsville School ensure that students receive a well-rounded education that prepares them for future academic success.
In addition to its strong academic program, Crownsville School offers an impressive array of extracurricular activities to enhance students' learning experiences. The school boasts a variety of sports teams, including basketball, soccer, and track and field, allowing students to participate in competitive athletics. For those with artistic inclinations, Crownsville School provides opportunities to join clubs and engage in activities such as drama, music, and art.
Saint Anne's School of Annapolis While not located directly in Crownsville, Saint Anne's School of Annapolis is a highly respected private school situated in nearby Annapolis, It is 19 mins away from the Central of Crownsville. Many Crownsville residents choose to enroll their children in this institution due to its renowned academic programs and its commitment to providing a well-rounded education.
Saint Anne's School offers a comprehensive curriculum that focuses on fostering critical thinking, creativity, and intellectual curiosity. The school's dedicated faculty members create a stimulating and nurturing environment where students can thrive academically. With small class sizes, students receive personalized attention and guidance, enabling them to reach their full potential.
So whether you are a resident of Crownsville or considering a move to the area, you can be confident in the educational options available to you and your family in this vibrant community
4. Quiet Neighborhoods
One of the standout features of Crownsville is its reputation for quiet neighborhoods, which offer a peaceful and friendly atmosphere for residents. Whether you're searching for a close-knit community where neighbors become like family or a more secluded setting that provides privacy and tranquility, Crownsville has a diverse range of housing options to suit your preferences.
Heritage Harbour is a vibrant retirement community in Crownsville, Maryland, designed for active adults aged 55 and older. Its convenient location between Annapolis and Baltimore offers easy access to cultural and recreational activities. The community features various housing options, including single-family homes, townhouses, and condominiums, with some properties offering waterfront views. Residents enjoy a wide range of amenities such as a clubhouse, fitness center, swimming pool, tennis courts, and walking trails. There is also a golf course nearby for golf enthusiasts. Heritage Harbour fosters a strong sense of community through social events, clubs, and interest groups. The community prioritizes safety with 24-hour security and offers maintenance services for residents. On-site healthcare facilities and wellness programs promote residents' well-being. Overall, Heritage Harbour provides a fulfilling retirement lifestyle with a welcoming atmosphere and a wealth of opportunities for engagement and enjoyment.
Next, Herald Harbor in Crownsville, Situated along the Severn River, residents enjoy breathtaking waterfront views and easy access to boating and water activities. The area's natural beauty, including lush greenery and rolling hills, provides a tranquil environment with hiking and biking trails. The community spirit is strong, with active participation in events organized by the community association. Families appreciate the excellent schools in the area, while proximity to amenities and entertainment options in nearby Crownsville and Annapolis adds convenience, Diverse housing options also cater to different preferences and budgets. Overall, Herald Harbor offers a peaceful lifestyle, a close-knit community, and a range of recreational opportunities.
If you're looking for a more secluded and rural setting, Arden on the Severn might be the neighborhood for you. Arden on the Severn is ideally situated along the scenic shores of the Severn River, offering breathtaking views and a tranquil atmosphere. This idyllic neighborhood is located in Anne Arundel County, Maryland, providing a convenient commute to nearby cities such as Annapolis, Baltimore, and Washington, D.C. Despite its close proximity to urban areas, Arden on the Severn maintains a peaceful and secluded ambiance that appeals to those seeking a serene and rural living environment.
For those who desire a larger community with an array of amenities, the community of Severn Landing might be the perfect fit. With its well-maintained homes, tree-lined streets, and a variety of recreational facilities like playgrounds and sports fields, Severn Landing fosters a family-friendly atmosphere. It's a place where neighbors come together, children play outside, and lifelong friendships are formed.
These examples represent just a glimpse of the many neighborhoods you'll find in Crownsville, each with its own distinct characteristics and lifestyle options. Whether you're looking for a waterfront property, a quiet retreat surrounded by nature, or a vibrant community with abundant amenities, Crownsville has something to offer everyone.
5. Community Events and Festivals
Crownsville, Maryland, is a vibrant community that offers a wide range of recreational activities and local events throughout the year. From the enchanting Maryland Renaissance Festival to the annual Arts and Crafts Festival and mouth watering food fairs, there is always something exciting happening in Crownsville that make Crownsville a must-visit destination for locals and tourists alike.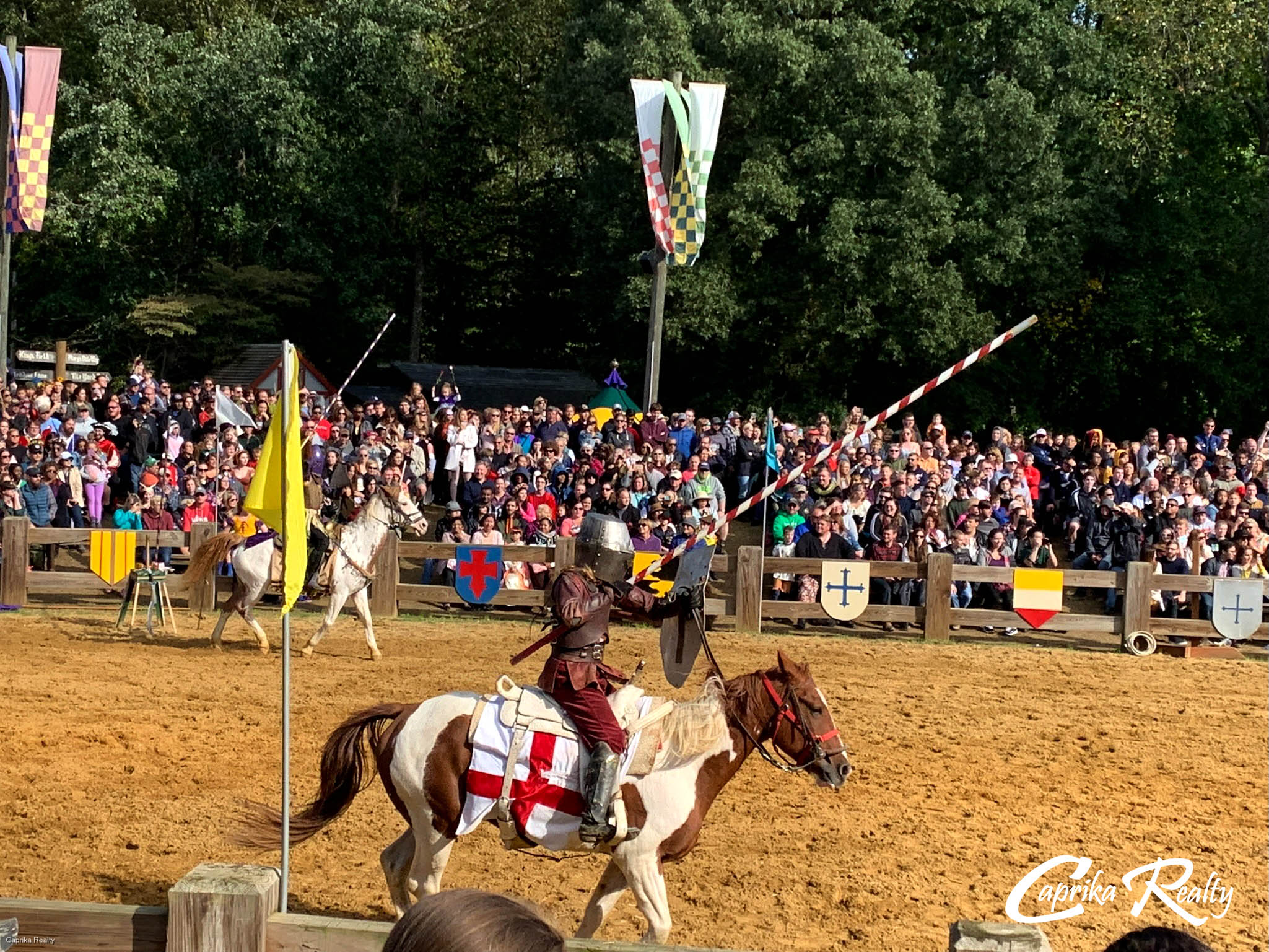 Maryland Renaissance Festival in Crownsville, Maryland, is an annual event that transports visitors back to the 16th-century English village of the Renaissance era. With meticulous attention to detail, the festival offers an authentic experience filled with period costumes, artisans, musicians, and interactive activities. Attendees can enjoy jousting tournaments, comedic performances, theatrical plays, and witness skilled artisans showcasing their crafts. Interactive activities like archery and sword fighting lessons add to the immersive experience. The festival grounds feature a wide array of food stalls offering Renaissance-inspired fare. While dressing up in Renaissance costumes is encouraged, it is not mandatory. The festival runs from late August to late October and attracts a diverse crowd.
Annual Arts and Crafts Festival or "ArtsFest" in Crownsville, Maryland is a highly anticipated event that celebrates creativity, community, and the area's rich artistic heritage. This vibrant festival showcases a diverse range of artistic mediums, including paintings, sculptures, jewelry, pottery, and textiles. It provides an opportunity for visitors to engage with local artists and discover new talents. The festival contributes to the cultural enrichment of Crownsville and supports the local arts community. By attending this event, potential residents gain valuable insights into the town's unique features and benefits, fostering a deeper understanding of the community and its thriving arts scene.
Farmers Markets Crownsville, Maryland, boasts vibrant farmers markets that are beloved by residents and visitors alike. These markets operate from May through September, showcasing an impressive variety of locally grown produce and artisanal goods. Crownsville's farmers markets offer more than just fresh fruits and vegetables; they provide a sense of community engagement, where residents gather, socialize, and support local businesses. By shopping at these markets, individuals directly support local farmers, help sustain the local economy, and reduce their carbon footprint. The markets also offer educational opportunities, promoting a deeper understanding of sustainable farming and nutrition. With an emphasis on fresh, nutritious, and often organic products, Crownsville's farmers markets contribute to healthier lifestyles for residents. Furthermore, these markets reflect the area's unique sense of place and identity, celebrating its agricultural heritage and multicultural influences.
By supporting local farmers and artisans, residents contribute to the economic and environmental sustainability of Crownsville.
You can also keep an eye out for the following events and festivals in Crownsville, Maryland such as; Music Festivals, Cultural Celebrations, Food Fairs, Holiday Festivals, and Outdoor Movie Nights.
6. Convenient Shopping and Dining
Crownsville's combining small-town charm with easy access to a variety of shopping centers and dining establishments. One such example is the nearby Westfield Annapolis Mall. A premier destination that caters to all your retail, culinary, and entertainment needs.
Just a short drive from Crownsville, you'll find the Westfield Annapolis Mall. This premier shopping destination boasts a vast array of stores and boutiques, making it a paradise for fashion enthusiasts and bargain hunters alike. From high-end fashion brands to well-known retail chains, the mall offers a diverse range of shopping options to suit every taste and budget. Fashion-forward shoppers can explore the latest trends at popular stores such as Nordstrom, Macy's, and J.Crew, while those seeking unique finds can peruse boutique shops that showcase local designers and artisans. The mall also features specialty stores catering to a variety of interests, including technology, home decor, and beauty products.
After a long day of shopping, treat yourself to a delicious meal at one of the many eateries located within the mall. From fast-casual favorites to upscale dining experiences, there's something to satisfy every palate. Indulge in flavors from around the world at the diverse range of restaurants, which offer everything from mouth watering sushi and sizzling steaks to comforting Italian cuisine and flavorful vegetarian options. With its extensive shopping options and culinary delights, Westfield Annapolis Mall is a must-visit destination for shoppers and food enthusiasts alike.
Whether in the Crownsville area or its surrounding cities, you'll find a diverse selection of restaurants, cafes, and bars to choose from. Here are some of the notable dining establishments.
Herald Harbor Hideaway For those seeking a cozy dining experience in Crownsville, look no further than the Herald Harbor Hideaway. Tucked away in the heart of the community, this hidden gem captures the essence of Crownsville's local charm and warmth.
The Herald Harbor Hideaway offers a delightful menu filled with a variety of dishes prepared with fresh, locally sourced ingredients. From hearty breakfasts to delectable lunches and dinners, the menu caters to all tastes and dietary preferences. Savor the flavors of traditional American comfort food, enjoy seafood delicacies, or indulge in a mouthwatering steak. The Hideaway's friendly staff and inviting atmosphere create the perfect ambiance for a memorable dining experience.
Operating Hours: Mon - Thurs 04:00 PM - 12:00 PM | Fri 4:00 PM - 11:00 PM | Sat - Sun 11:30 AM - 2:00 AM
Lures Bar and Grille this American bar and grill is known for its live music, delicious seafood, and rotating craft-beer selection. Local bands bring an energetic vibe to the venue, making it a popular spot for music lovers. Seafood enthusiasts will delight in the fresh and expertly prepared dishes, showcasing the coastal flavors of the region. Additionally, Lures offers a diverse range of craft beers, ensuring there's a perfect pairing for every palate. Whether you're a resident or a visitor, Lures Bar and Grille is a must-visit destination in Crownsville, promising an unforgettable experience of great food, lively music, and a vibrant atmosphere.
Operating Hours: Sun - Thurs 11:00 AM - 9:00 PM | Fri - Sat 11:00 AM - 10:00 PM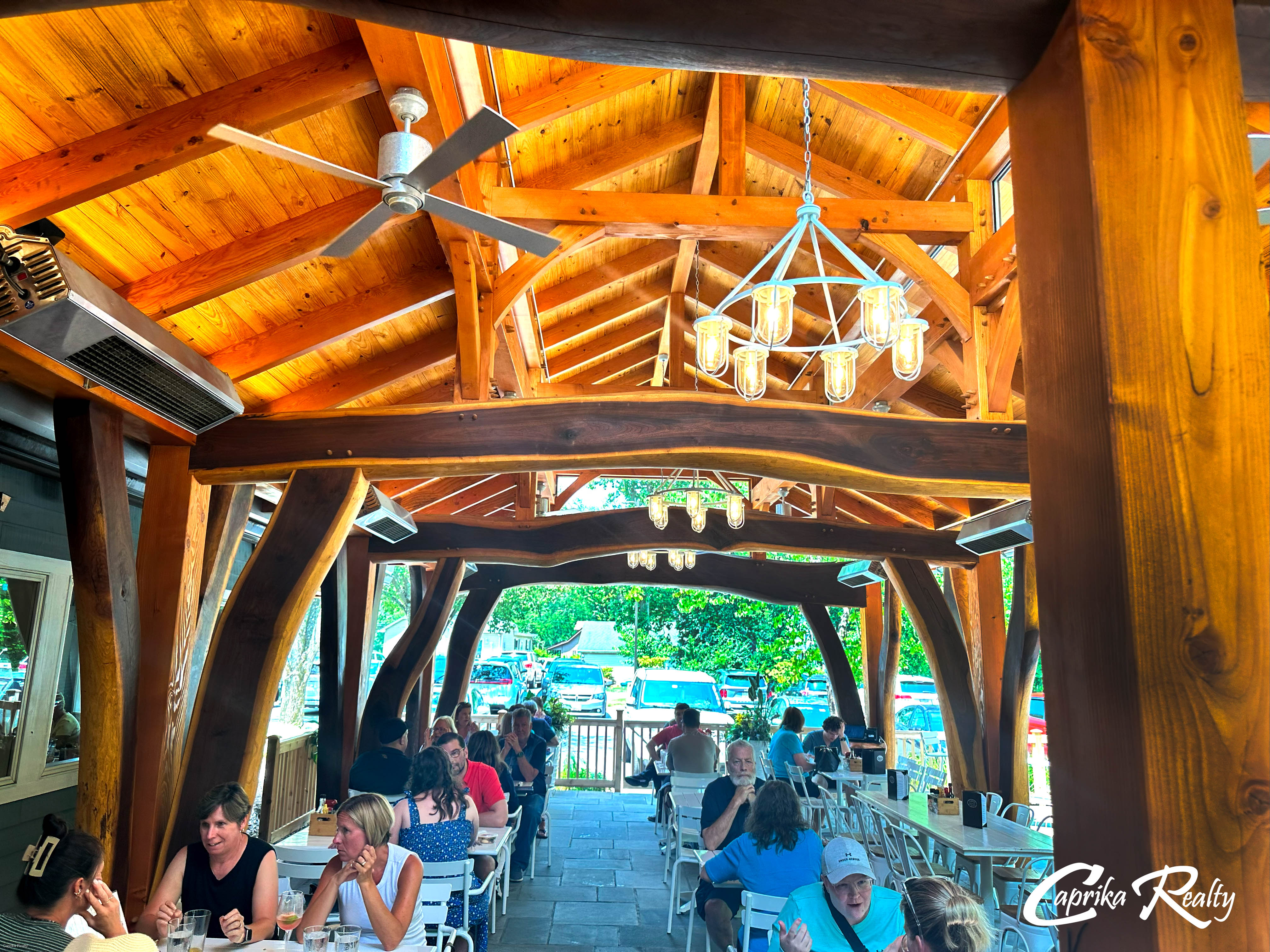 Cantler's Riverside Inn for seafood aficionados, Cantler's Riverside Inn in Annapolis cannot be missed. Located on the banks of the South River, this waterfront restaurant has been serving up mouthwatering seafood dishes for over four decades. Cantler's is renowned for its Maryland blue crabs, a local delicacy that captures the essence of the Chesapeake Bay. Feast on steamed crabs seasoned with Old Bay, indulge in crab cakes made from jumbo lump crab meat, or try other delectable seafood offerings such as shrimp, oysters, or rockfish. With its rustic nautical decor, expansive waterfront views, and a menu that celebrates the flavors of the region, Cantler's Riverside Inn offers an authentic Chesapeake Bay dining experience
Operating Hours: Mon - Sun 11:00 AM - 10:00 PM
Crownsville, Maryland, offers a delightful range of shopping and dining experiences for both residents and visitors. So, pack your shopping bags and prepare your taste buds for an unforgettable journey through Crownsville's convenient shopping and dining scene.
And last but not least,
7. Proximity to Baltimore and Washington, D.C
Nestled in the heart of Anne Arundel County, Crownsville offers residents the best of both worlds: a peaceful community with easy access to the vibrant cultural and professional offerings of nearby Baltimore and Washington, D.C. Situated just a short distance from these bustling cities, Crownsville provides an ideal location for those seeking a balance between suburban tranquility and urban excitement.
The central location of Crownsville allows residents to enjoy the convenience of living within close proximity to both Baltimore and Washington, D.C. With a mere 20-mile drive to downtown Baltimore and approximately 30 miles to downtown Washington, D.C., Crownsville residents can easily access these metropolitan areas for work, entertainment, and exploration. Whether you're commuting to your job, visiting world-class museums, or attending exciting sporting events, the proximity of Crownsville to these major cities ensures that you won't miss out on any of the action.
In addition to the available road networks, Crownsville also benefits from excellent public transportation options. The Maryland Transit Administration operates bus routes that connect Crownsville to Baltimore, making it easy and convenient to access the city's numerous attractions and employment opportunities. For those seeking a stress-free commute, the
MARC train service provides a direct link from nearby Odenton to both Baltimore and Washington, D.C., allowing residents to skip the traffic and relax while traveling to their destination.
Crownsville captures the essence of a thriving and well-rounded community. Whether you're seeking natural beauty, engaging community life, or looking for convenient amenities, Crownsville checks all the boxes, ensuring an exceptional quality of life for its residents.
If you're considering a visit or a relocation to Crownsville, MD, don't hesitate to get in touch with us. We're here to provide guidance and support throughout your search for your dream home.
The information being provided by Bright MLS is for the consumer's personal, non-commercial use and may not be used for any purpose other than to identify prospective properties consumer may be interested in purchasing. Any information relating to real estate for sale referenced on this web site comes from the Internet Data Exchange (IDX) program of the Bright MLS. Caprika Realty is not a Multiple Listing Service (MLS), nor does it offer MLS access. This website is a service of Caprika Realty, a broker participant of Bright MLS. This web site may reference real estate listing(s) held by a brokerage firm other than the broker and/or agent who owns this web site.

The accuracy of all information, regardless of source, including but not limited to open house information, square footages and lot sizes, is deemed reliable but not guaranteed and should be personally verified through personal inspection by and/or with the appropriate professionals. The data contained herein is copyrighted by Bright MLS and is protected by all applicable copyright laws. Any unauthorized dissemination of this information is in violation of copyright laws and is strictly prohibited.

Copyright 2023 Bright MLS. All rights reserved.