How Should I Price My Home
Posted by Brendan Spear on Thursday, September 23, 2021 at 7:00 AM
By Brendan Spear / September 23, 2021
Comment
"But how much should I sell my home for?"
That's one of the first questions I get asked by any potential seller…
Understandably so! You're thinking about selling your home. You want to know if the deal makes sense and how much you could be walking away with.
[Editor's Note: If you're just starting out on this journey, or thinking about getting started check out this post, Where Do I Begin?]
Before I dive into answering that question you need to know that there are a couple of things you need to consider when talking about pricing.
It's not just about what the other homes in your area are going for…
Sure, that's a part of the equation. Most agents are only going to look at what's going on in your area.
But there are so many other things that you need to consider. If you just look at what's going on around you then you may be leaving thousands of dollars on the table.
So let's talk about it.
How Do You Want to Position Your Home?
Now, if you've heard me talk about positioning before, what I'm basically saying is, okay, how does your home stack up compared to your competition?
Not just what has sold, but what are the other homes on the market?
You know, if there are four homes for sale around you and they all are super dated and your place looks great and you're in a similar price bracket, you'll probably sell faster than them.
But vice versa, if their homes are awesome and your home kind of sucks, well, then you, you know, you're going to have to discount the price, right?
So price versus condition is huge.
Where do you fall in that conversation?
How do you want to position yourself compared to your competition?
Who Is Your Audience?
This one isn't talked about enough.
I believe people don't buy homes just for the bedroom and bath count.
There's a certain reason why people will buy a specific home in a specific neighborhood. That can be anything from:
They want to be able to park their work truck,

They want to live in a walkable area,

What are the amenities,

What is the community lifelike, or

Maybe it's close to their work.
These are huge motivators when it comes to selecting a home, so it's important to consider all of those aspects when it comes to thinking about potential buyers.
The first one of the first things I think about, as a professional that's been in this business for years, is who's my audience? Who's most likely to buy your home?
Once I have a clear image of who the audience is for your home then I think about how do I optimize your home and the way I present as what they would want?
The final thing I consider is what's my competition doing.
Going back to that positioning, you know, if I have something unique about a home I'm helping a client list, and our competition (the other homes) don't have that same uniqueness, then I don't have to worry about my competition as much.
That's because I'm clear on who the audience for the home is.
A really great example is a listing we had a few months back…
This particular listing had:
Farm features:
6 stall center aisle horse barn: tack/feed room & hot/cold water wash stall.

Outdoor w/upgraded footing

Several paddocks/turnout

Hay field & hay shed

Separate barn entrance for potential boarders

…and SOOO much more!
This was an incredibly unique listing because on top of the home being beautiful, it also had everything that someone that is into horse would want. You can check out the listing video we put together for the property below!
I was so clear on the audience for this house.
Knowing your audience is a big, big thing here because it can completely change the pace, feeling, and quality of the deal.
What's The Market Doing?
The next thing I want you to think about is what is the market doing?
Is it moving fast?

Is it moving slow?

How many months of supply are there?

Is it a buyers market or sellers?
An easy way to think about this is if there are six months of supply out there, it's a balanced market.
I believe four to six months technically is balanced, but by straight definition, six months is a neutral market.
If you have 7, 8, 9 months of supply on the market, that means it's a buyer's market because it's taking too long for things to sell.
If there are only one or two months of supply. It means it's a seller's market and things are moving super fast.
Right?
So, how is the market?
How many days on the market does it take to sell a similar type of property?
You know, if you're in the million-plus category, it may take you longer than if you're in the $400K or less category.
Are you appealing to first-time home buyers, or does your listing fall into the luxury category?
So we have to look at basically, what are the solds, what's your competition? How fast is the market?
I would also want to look at global things that could impact the market too. Things like:
Are we dealing with an election?

Is there a government shutdown?

Are we dealing with COVID shutdown,

et cetera.
These are big factors that can affect interest rates, consumer confidence, and really impact the timing of a deal.
So as an example, in a normal market, I see that a lot of sellers will go a little bit higher than they normally would in the beginning of spring or summer, where if we're putting your house on the market, let's say towards the end of fall, then people usually a little bit less aggressive with going for the high price.
They don't want to sit all winter and they don't want to go in and miss the opportunity. So the timing becomes important.
Speaking of timing…
What's Your Timing
How motivated are you to sell?
If you tell me, "Hey, Brendan, dude, I gotta be out in 30 days. Um, I'm moving out of the country or getting a divorce. Something's going on? I got 30 days."
Boom, it's go time! Let's start knocking stuff out!
Vice versa. If you're like, "Hey, look, I'm just trying to get my kid into the school that's being built and we've got like a year."
In that scenario, we've got time.
Your motivation is going to be a factor in how aggressive we need to get with the price, which is going to give us either more time or less time to do things like:
the home prep,

Market your home, and

get some eyeballs on your property to sell.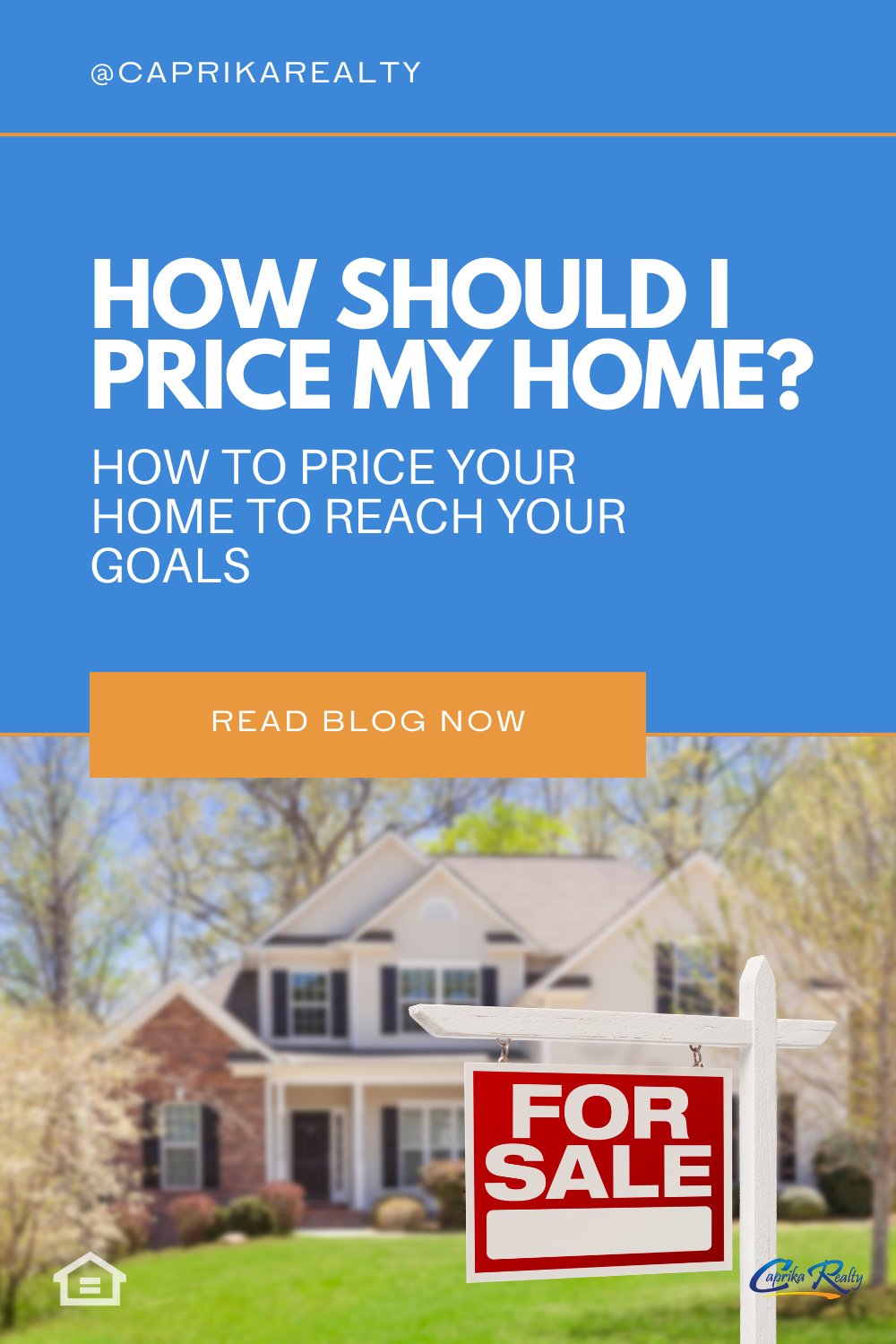 To Wrap Up
"How should I price my home?"
Though a simple question, it really has a more complex answer.
There are so many factors to consider and each one will play a role in how you should price your home.
It's not just a simple, "oh, here's what sold."
We have to take a look at your motivation, your timing, how we stack up compared to your competition, and what we're trying to do.
I hope that makes sense and helps you in your home selling journey.