Making the Most of Retirement: Exploring 55+ Communities in Annapolis, MD
Posted by Brendan Spear on Wednesday, October 11, 2023 at 9:24:55 AM
By Brendan Spear / October 11, 2023
Comment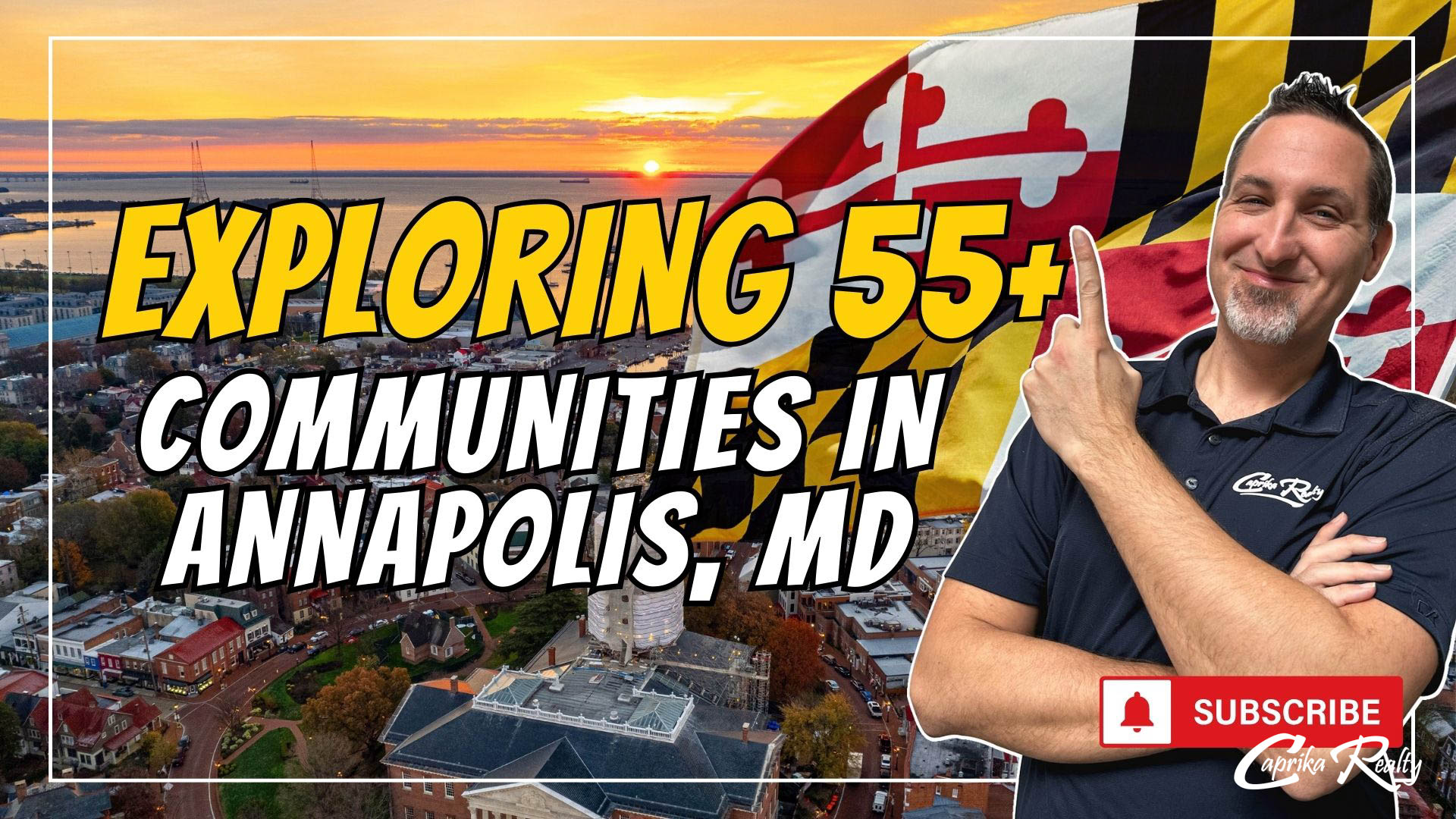 As retirement approaches, many seek to transition into a community that complements their active lifestyle and provides ample opportunities for enjoyment and social engagement. Whether you prefer a condo or a detached home with a garage, there are many 55+ neighborhoods around the Annapolis area to fit your needs.
The Appeal of Annapolis, MD
Annapolis, with its picturesque waterfront, historical sites, and vibrant culture, is an ideal destination for retirees. The blend of nautical charm, diverse culinary experiences, and unique events make Annapolis an attractive location for those seeking an active and fulfilling retirement. It is no wonder that people from all over the country are choosing to retire here!
The Annapolis area offers a plethora of choices when it comes to shopping, dining and recreation. The area is known for sailing and boating, so if the water is calling your name during your retirement, this is the place to call home! The Eastern Shore is also just a few hours away, so the beach life can easily be yours during the summer months. Annapolis boasts several fantastic parks as well, if you enjoy exploring trails or taking the pup to a dog beach/park.
If you are a foodie, you will never run out of delicious places to try! With the Chesapeake Bay at our back door, fresh seafood is readily available. There are also a ton of amazing sushi spots, steak restaurants and more.
Shopping in Annapolis is also a breeze, with all of the favorites being just a short drive away. These include stores like Target, Whole Foods, Pottery Barn, Trader Joes and countless others. Additionally, the downtown area is teeming with independently owned shops, offering a chance to discover new favorites
As far as weather goes, Maryland boasts a climate that's particularly appealing to retirees seeking a diverse and enjoyable year-round experience. The city experiences a classic Mid-Atlantic climate, characterized by distinct seasons. Summers are warm and sunny, providing ample opportunities for outdoor activities, whether it's strolling along the waterfront or participating in community events. The vibrant fall foliage creates a scenic backdrop for enjoying the gorgeous weather. Winters are usually pretty mild, sparing residents most of the time from heavy snow. There are years where Maryland gets a larger storm, but overall the Annapolis area is spared from a lot of heavier snow falls. Spring brings forth a burst of colorful blooms and rejuvenating weather, enticing retirees to explore parks, attend festivals, and enjoy the cheerful ambiance. Annapolis' balanced seasonal variations offer retirees the chance to embrace each season with enthusiasm and make the most of their golden years.
Advantages of living in 55+ Communities
Living in a 55+ age housing community in Annapolis means enjoying maintenance-free homes, security, fitness centers, community clubs, educational workshops, and healthcare facilities tailored to the needs of residents. With several 55+ communities in Annapolis and its surroundings, you can choose one that suits your needs and hobbies.
Top 3 Annapolis 55+ Age Housing Communities
1. Heritage Harbour
Located in the heart of Annapolis, Heritage Harbour offers a variety of housing options, including condos, townhomes, and single-family homes. Residents enjoy access to a golf course, tennis courts, a community lodge, and an indoor and outdoor pool. The community's vibrant social calendar includes events, clubs, and activities designed to foster community engagement.
2. The Hamlets at South River Colony
South River Colony offers a mix of single-family homes and condominiums. The community features a clubhouse, swimming pools, tennis courts, and scenic trails. With a focus on an active lifestyle, it's an appealing option for those seeking a vibrant and engaging retirement experience.
3. The Element at Mill Creek
Currently under construction, this new community is expected to be one of the preferred 55+ communities in the region. There will be 3 buildings with luxury 1, 2 and 3 bedroom condos available. The community will boast a fitness center, sports simulator room, and more.
Ready to begin your retirement journey in your new home?
In Annapolis, MD, 55+ age housing communities offer a wonderful opportunity for retirees to embrace a fulfilling and active lifestyle amidst a vibrant community. With a range of amenities and options, these communities cater to various preferences, ensuring a delightful retirement experience.
If you are looking for your ideal retirement home, contact us today!