My favorite mouth-watering delights from the most unique bakeries in Annapolis
Posted by Carlos Marquina on Tuesday, November 30, 2021 at 4:20 PM
By Carlos Marquina / November 30, 2021
Comment
Annapolis is full of restaurants with amazing food and of course the baked goods and dessert selection is icing on the cake! Whether you are looking for a decedent pastry, a tasty loaf of bread, or a sweet treat to give to a friend, the options are endless. In no particular order, here are our top favorite places in the area to satisfy your cravings.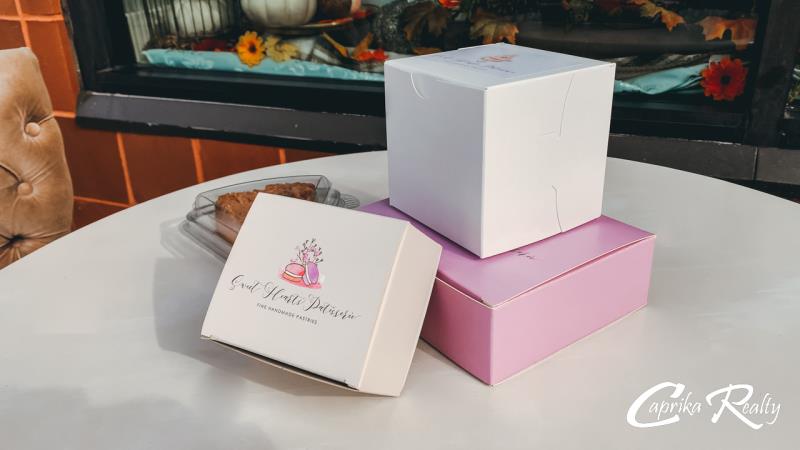 Number 1: Sweet Hearts Patisserie
This cute bakery is located off of Forest Drive and is best known for their macarons. Some of the flavors are seasonal and some can be found frequently. Some of these variations include lavender honey, salted caramel, creme brulee, pistachio, dark chocolate, and lemon. There is no wrong choice on flavor, as all are pretty amazing. This bakery also sells cupcakes and cakes, making it another local favorite for birthday and wedding cakes.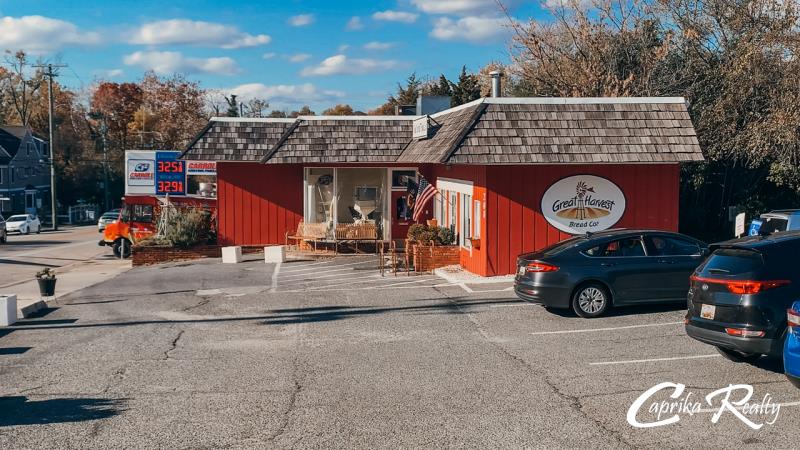 Number 2: Great Harvest Bread Company
This bakery specializes in...you guessed it, bread! This bread is freshly baked each day, with some staple flavors, as well as seasonal ones. Some of those options include honey wheat, cinnamon chip, and autumn apple . You can even hit up the cafe and get a sandwich made with one of your favorites!
Number 3: Dangerously Delicious Pies
This place bakes up both sweet and savory options, and even has a few vegan ones as well. You can either pop by for a slice, or submit a pre-order for a whole one. As far as sweet options go, classics like apple, blueberry, pecan and pumpkin are on the menu, or maybe try out the banana foster, Baltimore bomb, or salted caramel. The savory options are supposed to be just as great, with unique pot pies and quiches.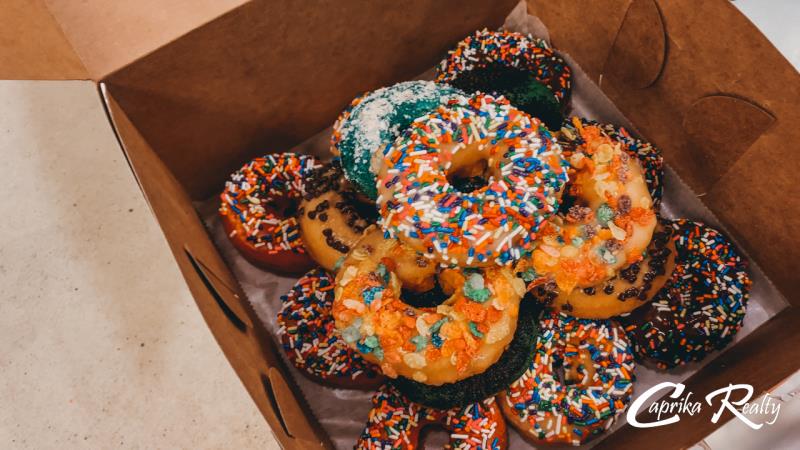 Number 4: Sandy Pony Donuts
Sandy Pony Donuts is a ritual for some weekend locals. Their donuts are freshly made to order. You can choose from one of their fan favorite combinations or get creative and create your own! A fresh, hot donut is hard to beat, but they do have additional items on their menu like acai bowls, bubble teas and smoothies as well.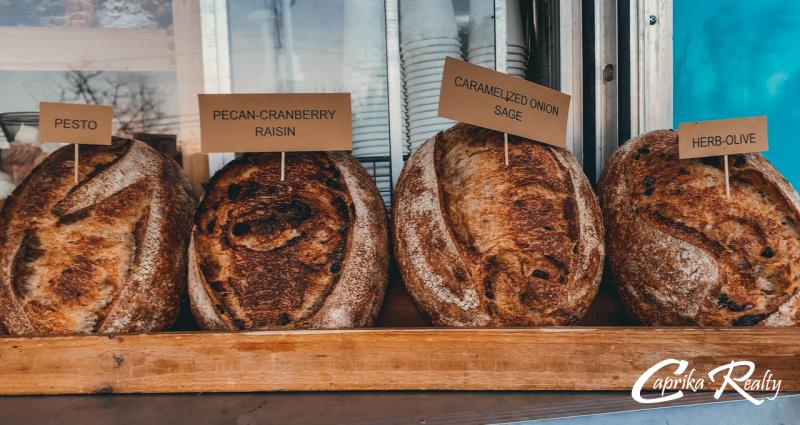 Number 5: Black Market Bakers
This spot started as a weekend food truck, but has expanded to a store front in Edgewater as well. Their menu changes weekly and usually has things like avocado toast, breakfast sandwiches, muffins, croissants, scones and buns. To give you a glimpse into some of the flavors they have offered, past menus have included lemon-blueberry scones, blueberry fig danish, triple chocolate brownie croissants, and apple pie cheesecake buns. There are so many yummy options on the menu, and locals love that there is always something new to try.
Number 6: Bakers & Co.
Another storefront that also has a food truck is Bakers and Co. The food truck can be found seasonally at the farmers market, or you can visit the shop on Chesapeake Ave. This bakery has bread, croissants, pastries and more. They also do holiday orders, so you can plan ahead and snag something delicious to add to your dinner table.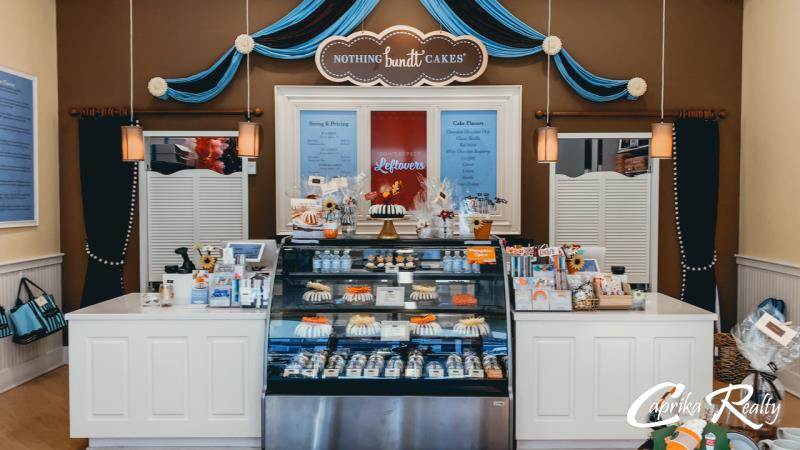 Number 7: Nothing Bunt Cake
With a name that punny, you know has to be good! Located at Towne Center Blvd, picking up a delicious dessert after shopping at Whole Foods or Target is a breeze. They sell bundt cakes from single sizes, up to one's large enough for your party or event. You can find flavors like black velvet cake, confetti, carrot, vanilla, white chocolate raspberry and more!
Number 8: Grano Bakery
What is really neat about this spot, is that they try to use local ingredients and also get creative with what they offer each day. You can pop in or submit an order online to enjoy cookies, loaves of bread, baguettes, croissants and even a salad or sandwich. Those who are gluten free will also appreciate the abundance of options available at this bakery.
Number 9: Curate
This is a cozy coffee and wine restaurant, and also has amazing food and desserts to pair with your beverage of choice. They have an in-house pastry chef and some of the menu items include macarons, truffles, cakes and tarts. It is the perfect spot to catch up with a friend or enjoy a relaxing date night.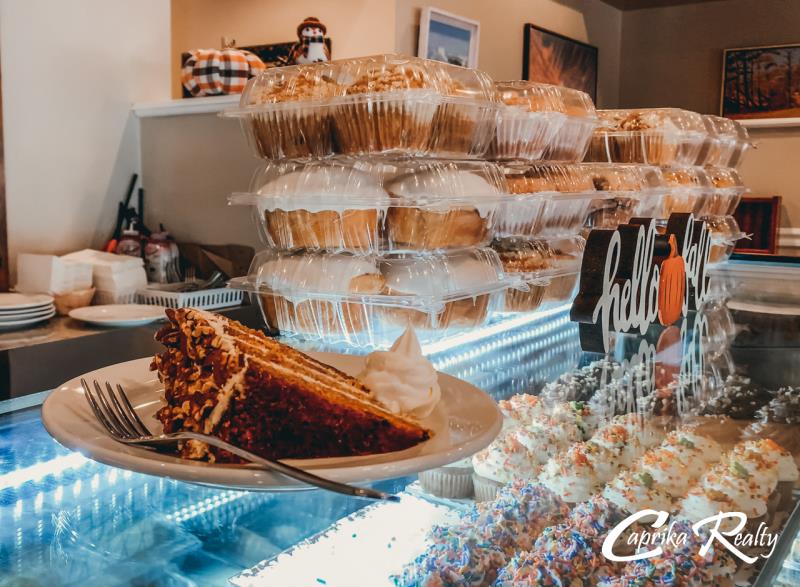 Number 10: Main & Market
Many locals love enjoying the weekend brunch, with a menu that offers quite a few mimosa choices, omelettes, benedicts and more. They are also a great place to pick up a sweet treat and offer things like tarts, mousse cups, truffles, eclairs and cannolis. Around the holidays, consider ordering a pie, or cake to serve to your guests. To give you just a taste of some of the flavors they have offered, choices have included Southern caramel cake, Chocolate mousse pie, and even a gluten free chocolate cake!
Did we miss your favorite Annapolis dessert spot? Let us know who we should do an honorable mention for and why it is a must visit!